UEA'S 2021/22
ENGAGEMENT AWARD
WINNERS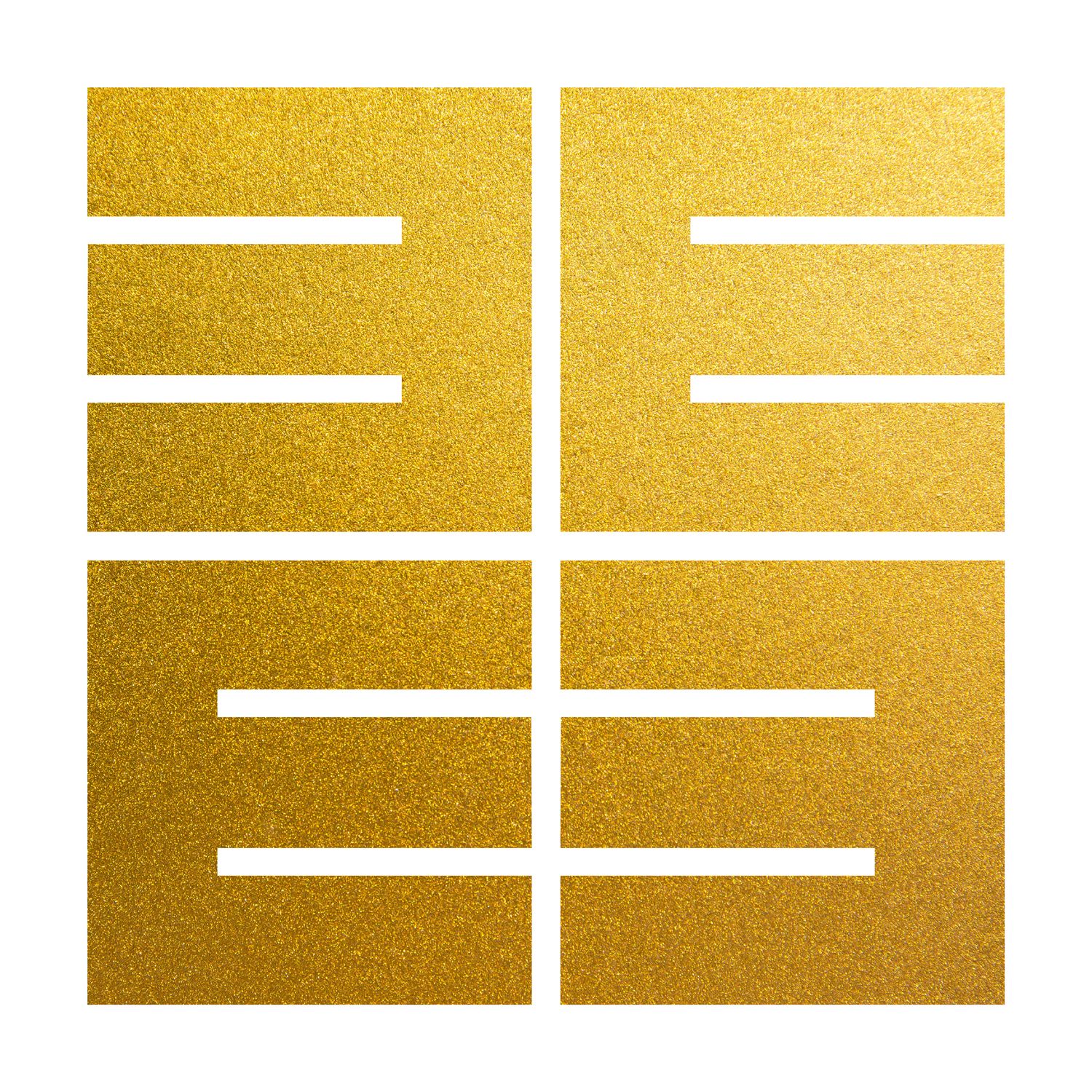 Since their inception in 2009, the UEA Engagement Awards have celebrated and recognised public engagement by students, staff, academics and departments from UEA and the Norwich Research Park.
This year's crop of public engagement is as varied and inspiring as ever, whether it's the first depiction of an intersex relationship on the British screen, eco-anxiety, or talking about death without stigma, with special recognition work carried out over this particular year.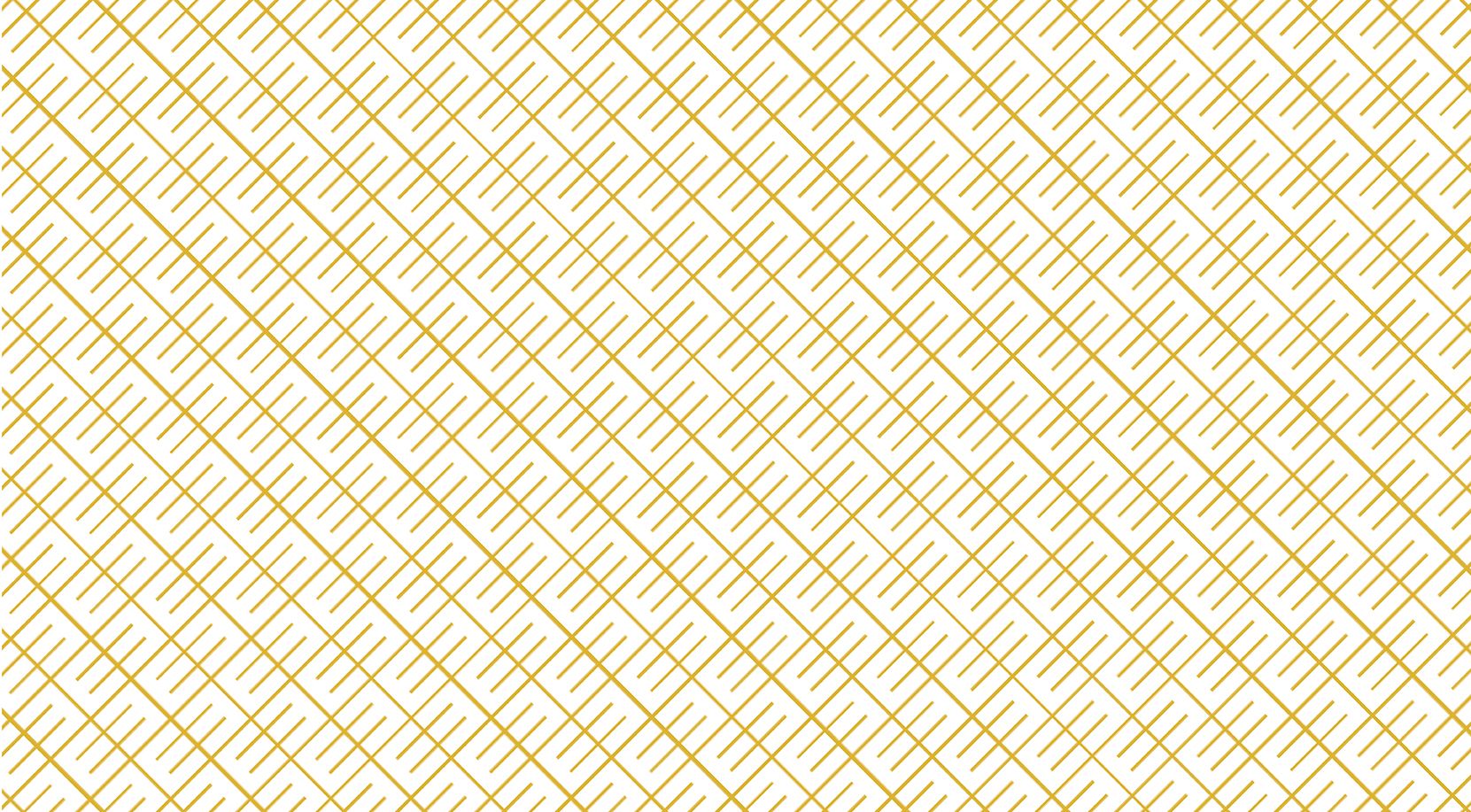 BUSHRA ABU-HELIL
"Not only does Bushra have an enthusiasm and energy that comes across beautifully when interacting with stakeholders, but she frequently gives up her own time to inspire and inform others" Dr Rebecca Thompson, QIB Impact manager
As a PhD researcher at Quadram Institute Biosciences, Bushra Abu-Helil (School of Biological Sciences) is well known for her engagement work. Her passion for poultry (or feathered friends, as she puts it) and the ways to improve their welfare have seen her involved in a variety of outreach projects – and not all of them have been purely scientific.
Bushra has created a video as part of National Poultry Day (see below), featured on BBC Radio 4's Farming Today, taken part in a virtual stand-up series, Zoo-LOL-ogy, and been involved in the Natural History Consortium's Festival of Nature with a daily quiz video for 'Chickens or Dickens'. She also hosts her own weekly live radio show 'Nature+Nonsense' on a community station in the Norfolk Fenlands: More Muzic Radio.
Outside of her research Bushra is committed to improving diversity and inclusion across the agriculture and environment sectors in the UK and platforming the student voice. She holds the position of vice-chair of the British Ecological Society's (BES) Racial Ethnic Equality & Diversity (REED) Ecological Network and as an advocate for diversity and inclusion, was invited to write about her experiences for the British Dyslexia Association for #DyslexiaWeek2021.
Bushra's research is funded by the UKRI-BBSRC Norwich Research Park Biosciences Doctoral Training Partnership.
DANIEL MARCU
Throughout his PhD on reproductive biology Daniel Marcu (School of Biological Sciences) has sought opportunities to engage with a range of projects that allow him to take in conversations that he knows could make a real difference to the future of people's lives.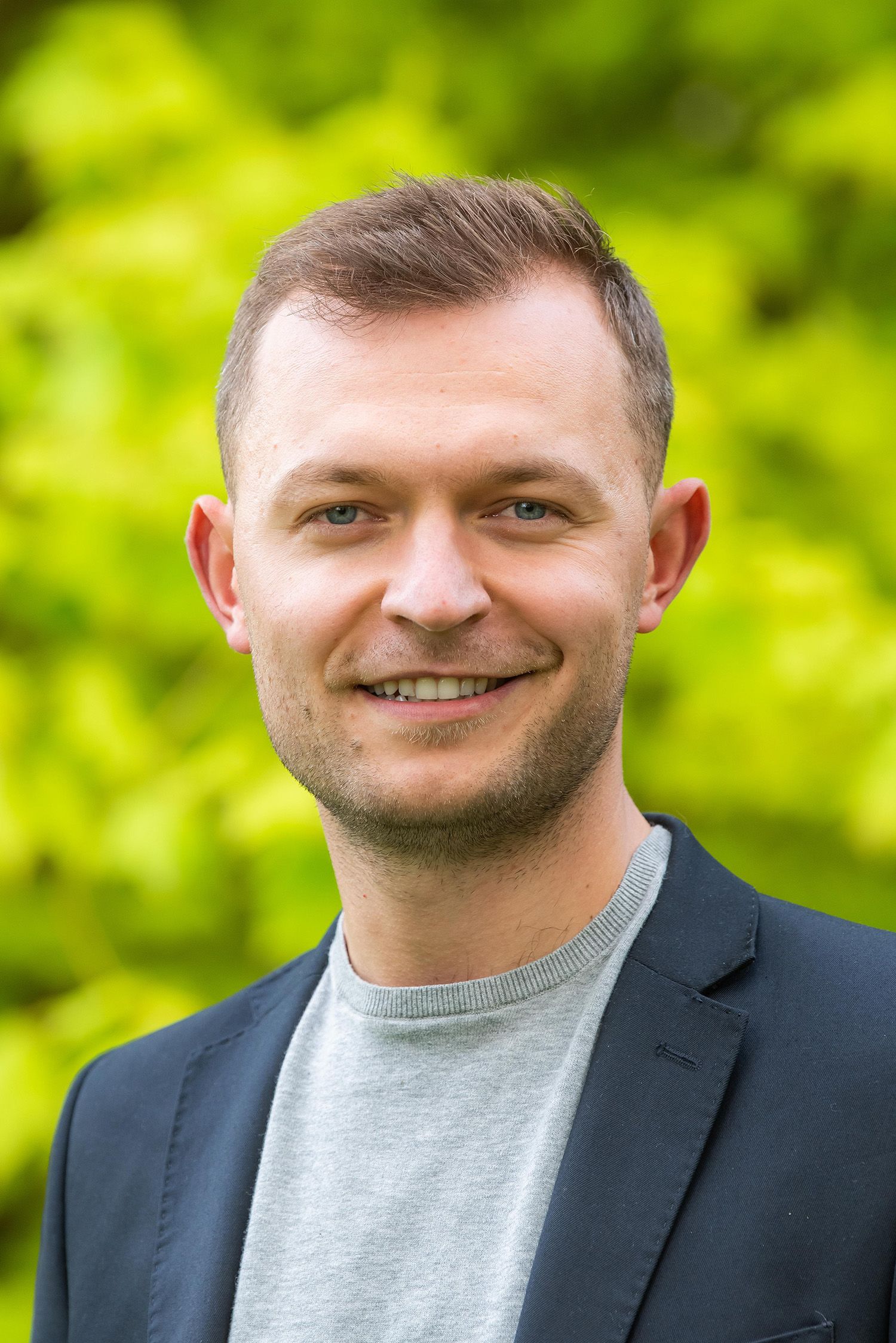 In the past year Daniel has worked as a Tutor with the award-winning university access charity The Brilliant Club, shared his research the general public at the Norwich Science Festival and featured as part of Pint of Science events (In quest of the "perfect" sperm). He has just returned from his Doctoral Training Programme placement in South Africa where he conducted fieldwork and raised awareness about contaminants and their effects on reproduction.
Daniel has also been actively involved with his school of study acting as the editor of the Equality, Diversity and Inclusion blog. His commitment to the blog and its aims has led to an exponential growth in the number of visitors engaging with its content – reaching more than 45 countries worldwide.
Daniel's research is funded by the UKRI-BBSRC Norwich Research Park Biosciences Doctoral Training Partnership.
NADIAH NIK ARIF
Nadiah Nik Arif (School of Economics) is deeply passionate about two things: giving back to the international student community and the planet.
She is the Co-Creative Director of The Topic Podcast where everything from climate change to human rights is up for discussion. The aim of the podcast is to educate the audience on important issues but all in an approachable and conversational way.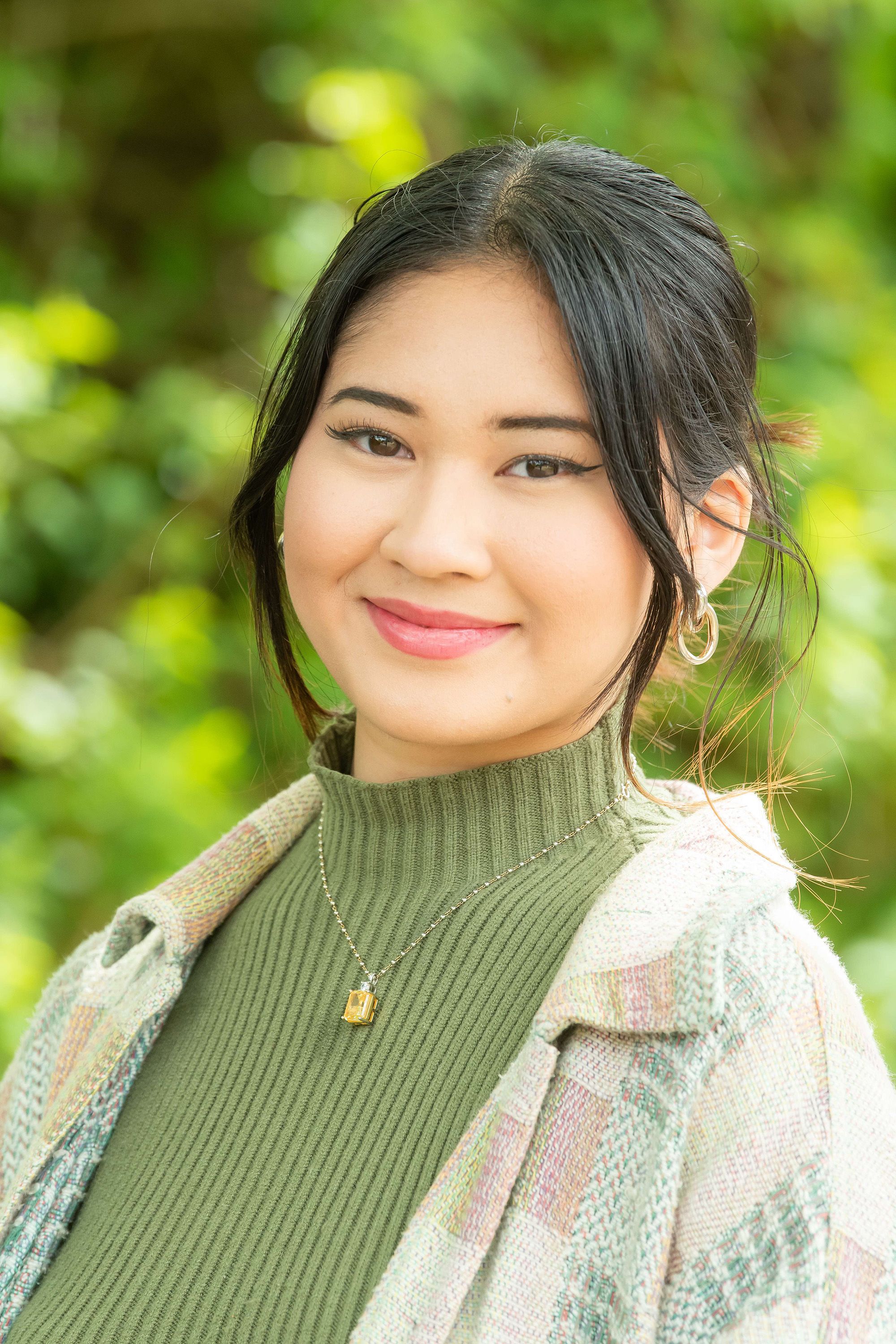 Nadiah has written two articles for a social media news account, NOEO Project, which has almost 12k followers. 'Factory Farmed Animals and its Environmental Impact' and 'The Role of Financial Institutions in Global Emissions' highlighted sustainability issues in different sectors. She is also a Creative Editor for Norwich Economic Papers (NEP) where she has written about the future of fast fashion and circular economy, and co-authored a blog for the School of Economics about 'greenwashing'.
Nadiah volunteers with the Buddy (SU) Scheme, is an International Student Ambassador for Malaysia and Course Representative for Economics. She is also a UEA Climate Star for her work the sustainable practices she incorporated in to her daily life, as well as her efforts to educate others on the issue of climate change and her contribution to help it come to an end.
SPECIAL RECOGNITION STUDENT AWARD
DR KAMRAN QURESHI
When Dr Kamran Qureshi (School of Art, Media and American Studies), an award-winning professional film and TV director, embarked on his doctoral study, Professional Practice in Film TV and Media, (he has now graduated), the only way to answer the question of why British cinema is yet to produce any films on the topic of intersex relationships was simple: he had to produce his own.
The creative practice research involved in the making of the commercial film Only Love Matters included working with more than 300 collaborators from across the globe, as well as engaging with intersex advocates and organisations, media corporations, film and TV production companies and other charitable bodies. The goal was to contribute to the visibility of intersex characters and their positive representation as conventional characters in visual culture.
Whilst trying to source information for his thesis – and finding this to be limited – Dr Qureshi also created the first-ever substantial database of the current intersex narratives and screen works, fiction films, documentaries, talk shows, novels, research studies, books, articles, and other sources.
It's no wonder that the panel were all staggered by the work undertaken – it gave them goosebumps! – and, for that, Dr Qureshi was awarded special recognition.
Only Love Matters is now in the process of distribution and is expected to be commercially released in cinemas and Netflix later this year.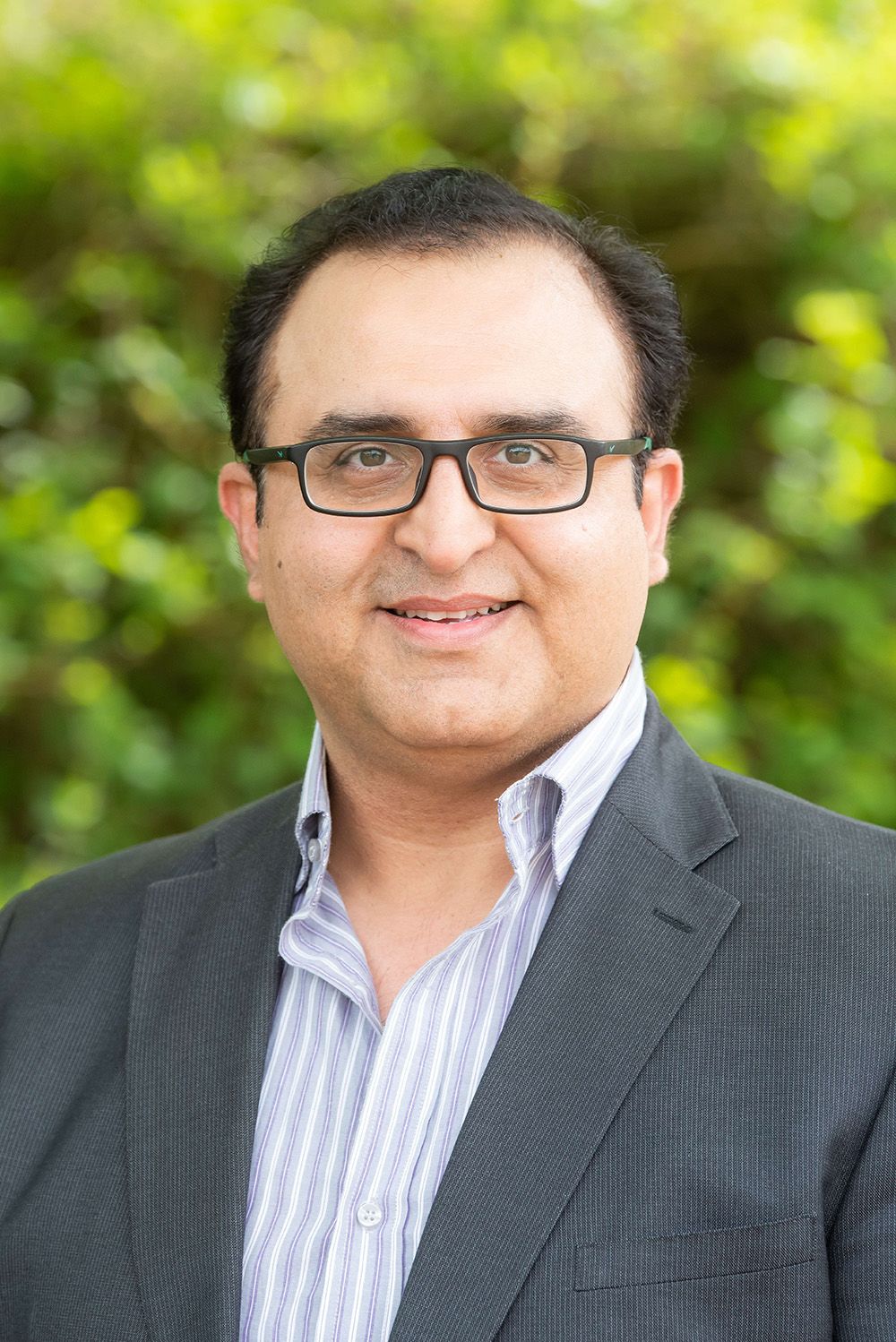 ANDREA SMITH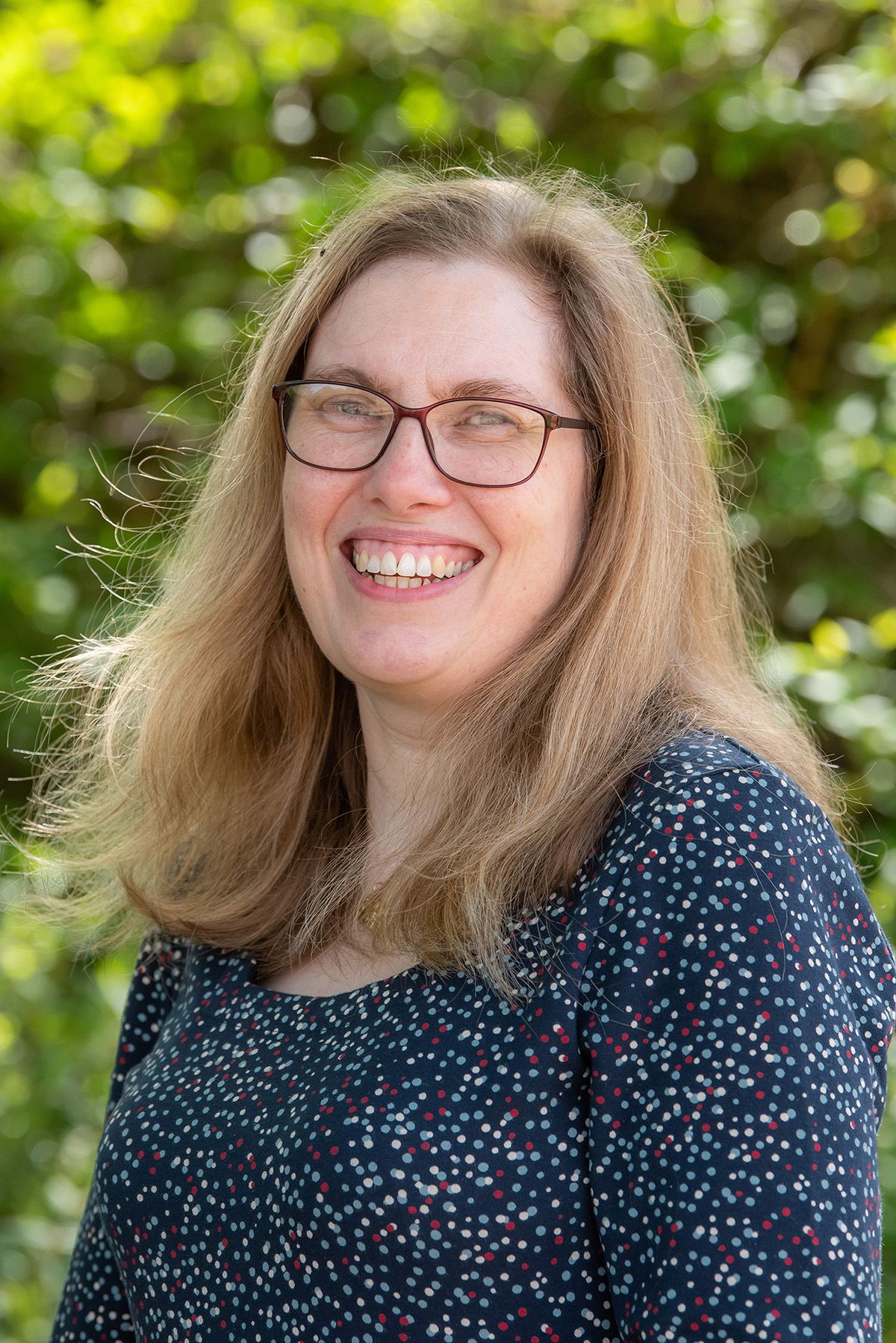 2022 looks set to be an exciting – and busy! – year for PhD student Andrea Smith (School of Literature Drama and Creative Writing). Andrea's research centres on BBC radio and, as this is the corporation's centenary year, it has been an opportune time to seek public engagement.
Having appeared on BBC Radio 3's discussion programme Free Thinking: Shakespeare, history, pathology and dissonant sound back in April, Andrea is gearing up to hit the airwaves again later this year with an independently produced five-part series about her work on radio Shakespeare. The Essay is described as a series that will involve: 'Leading writers on arts, history, philosophy, science, religion and beyond, themed across a week – insight, opinion and intellectual surprise'.
Whilst we eagerly await the official release of The Essay (due in October), you can catch Andrea on the British Broadcasting Century podcast discussing early radio drama and radio Shakespeare specifically. As a member of the British Shakespeare Association since 2019, she is a leading scholar in this field.
SARA SKARP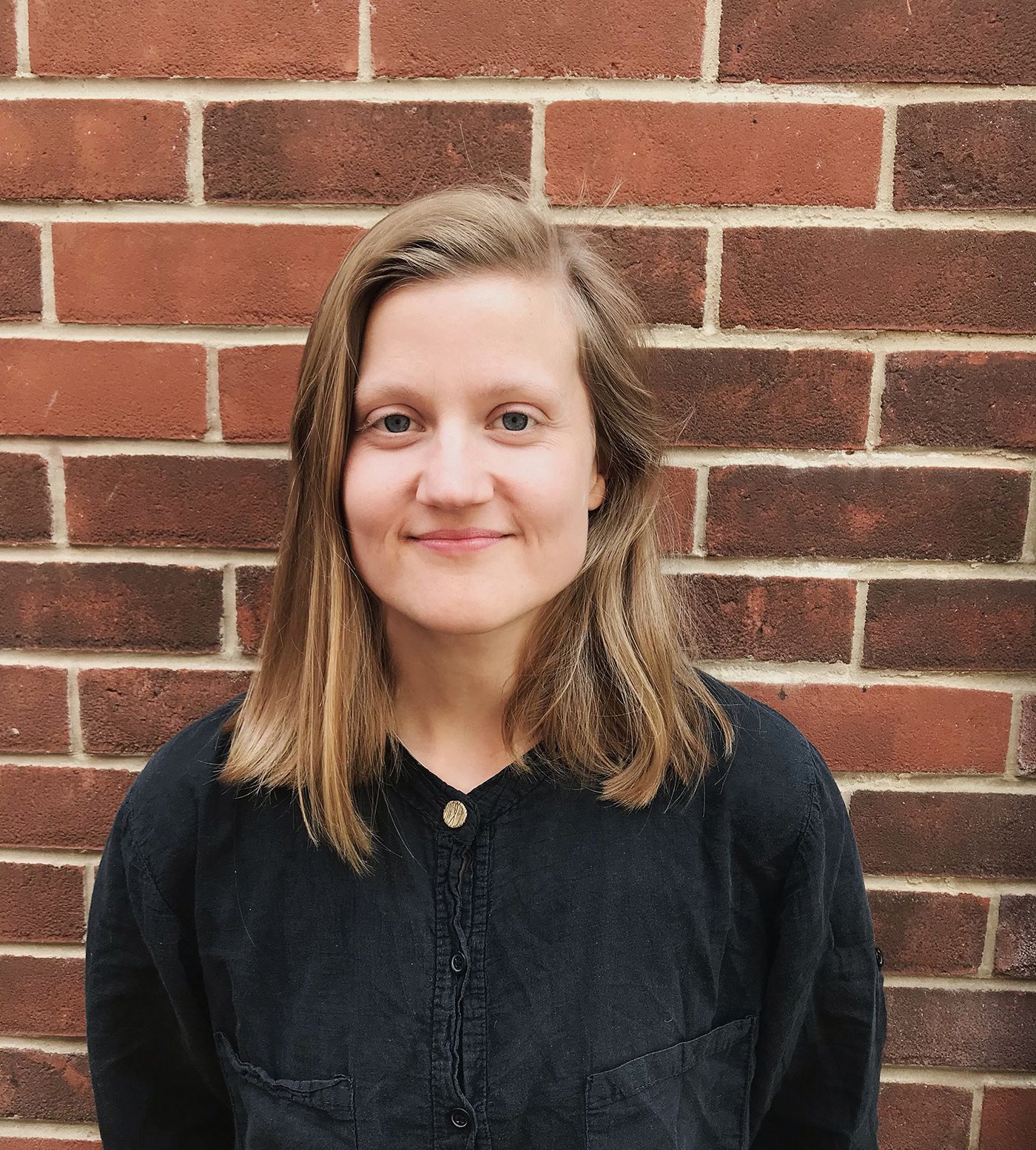 In 2021, Sara Skarp (School of Environmental Sciences) coordinated Project Change and the Youth Climate Change Programme. Both activities were designed to create engagement with climate change from young people in the East Anglia region. The aim was to spark interest in the subject but – importantly – with a positive focus, enabling the participants to feel it was something that could be overcome and that they could be active in the fight against it, without causing climate anxiety.
During her time on the projects, Sara planned, designed, and implemented activities, which focused on supporting young people in finding their voice and amplifying it through the platform that Project Change and UEA created. This included a speech writing competition in collaboration with Dare to Speak Up, where young people were invited to submit a speech targeting COP26 delegates, and an environmental journalism programme called Report for the Future, where participants were tasked with monitoring COP proceedings, reporting on them, and writing a short essay on the implication for their future. Project Change also had a significant presence at the Norwich Science Festival.
The activities helped position UEA as an institution that views and supports young people as important change makers, both in the present and for the future.
Sara also delivered one of UEA's Christmas lectures for children, which focused on the environmental impact of waste and what we, as citizens, both young and old, can do about it. The lecture was designed to be as interactive as possible, whilst ensuring that the content was actionable, and again, that the young people in the audience left with a sense of possibility – without eco anxiety.
SAMUEL WARNER
As a researcher at the John Innes Centre, Samuel Warner (School of Biological Sciences) is looking at how to develop crops that will be resilient to climate change. During his time on his PhD, he has volunteered for and organised events to communicate this research in an accessible yet impactful way adhering to his belief that scientists have a responsibility to engage in, and learn from, public discussions – it is a two-way street.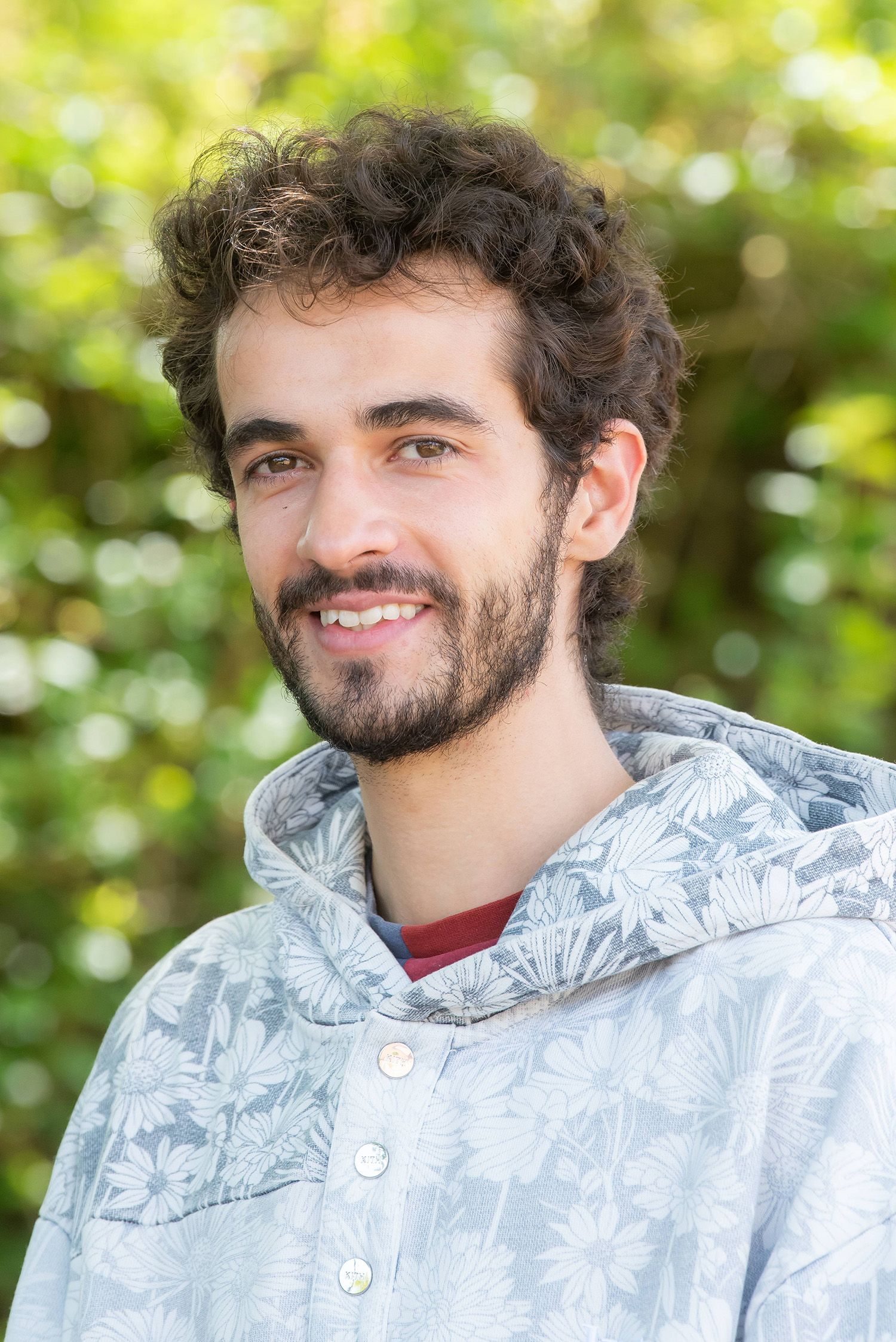 For Samuel, art has become a great medium to communicate his work. He has taken part in a series of 'Science and Art' workshops, which involved being matched with an artist in order to de-mystify the science, presented his research and guided Norwich University of Arts (NUA) students to develop a series of art pieces in preparation for COP26 based on his work (later exhibited to the public) and worked with the Science, Art and Writing (SAW) Trust to develop an interactive science lesson that could be used by local Norfolk primary schools as part of Norwich Science Festival to teach about the effects of climate change on agriculture.
Turning complex research into something accessible to all ages can be a real challenge but is one that Samuel relishes. During the Norwich Science Festival, Samuel instigated and coordinated a stand called 'Scientists vs Climate Change: The Battle To Save Our Food'. The stand had three interactive activities and games, including a climate change themed Kerplunk game to a 'Guess the Grain' matching game, to spark conversations about the agricultural risks posed by climate change. The activities proved so popular that they featured in the Science Museum Future Explorers Event in London.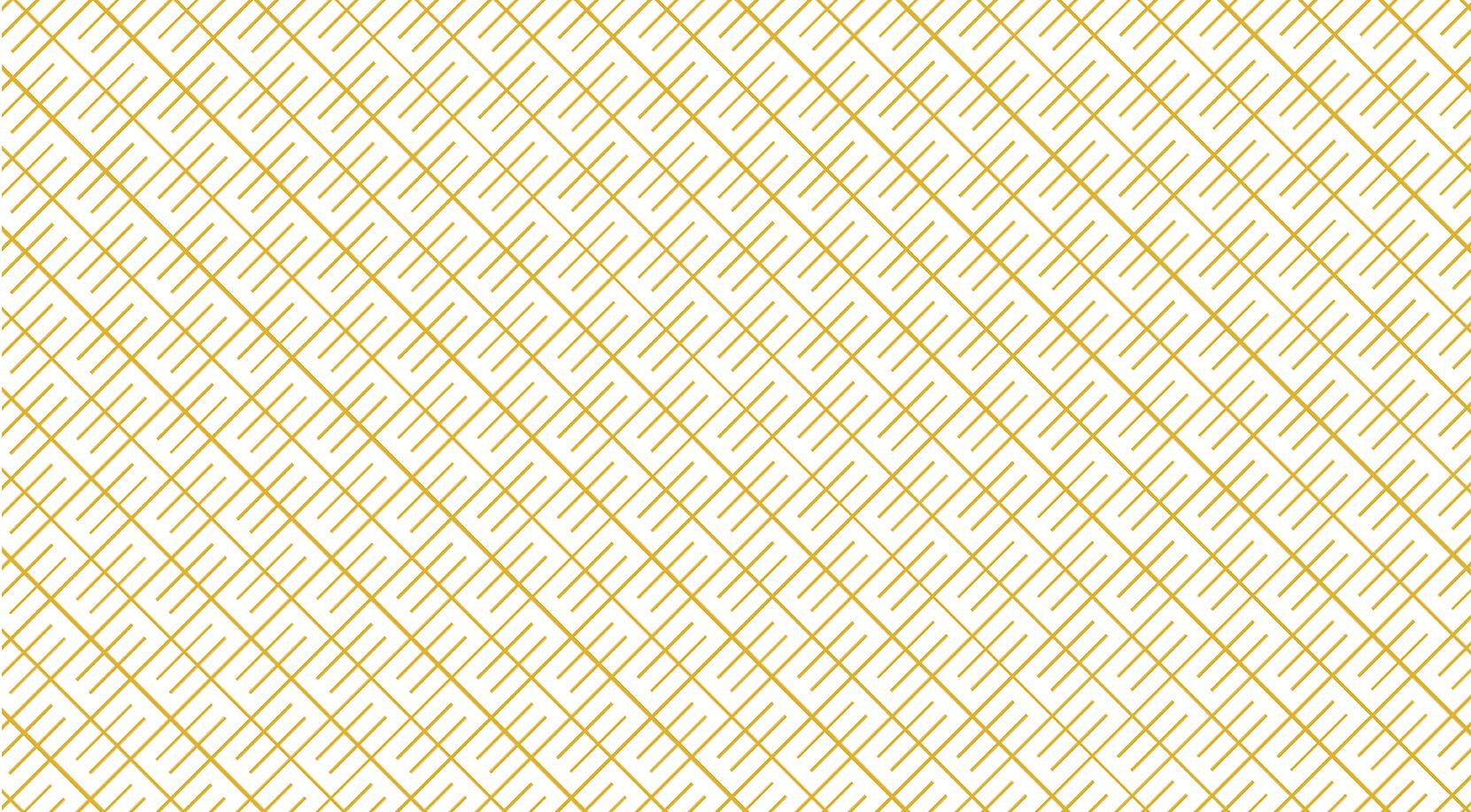 HOW'S YOUR FATHER?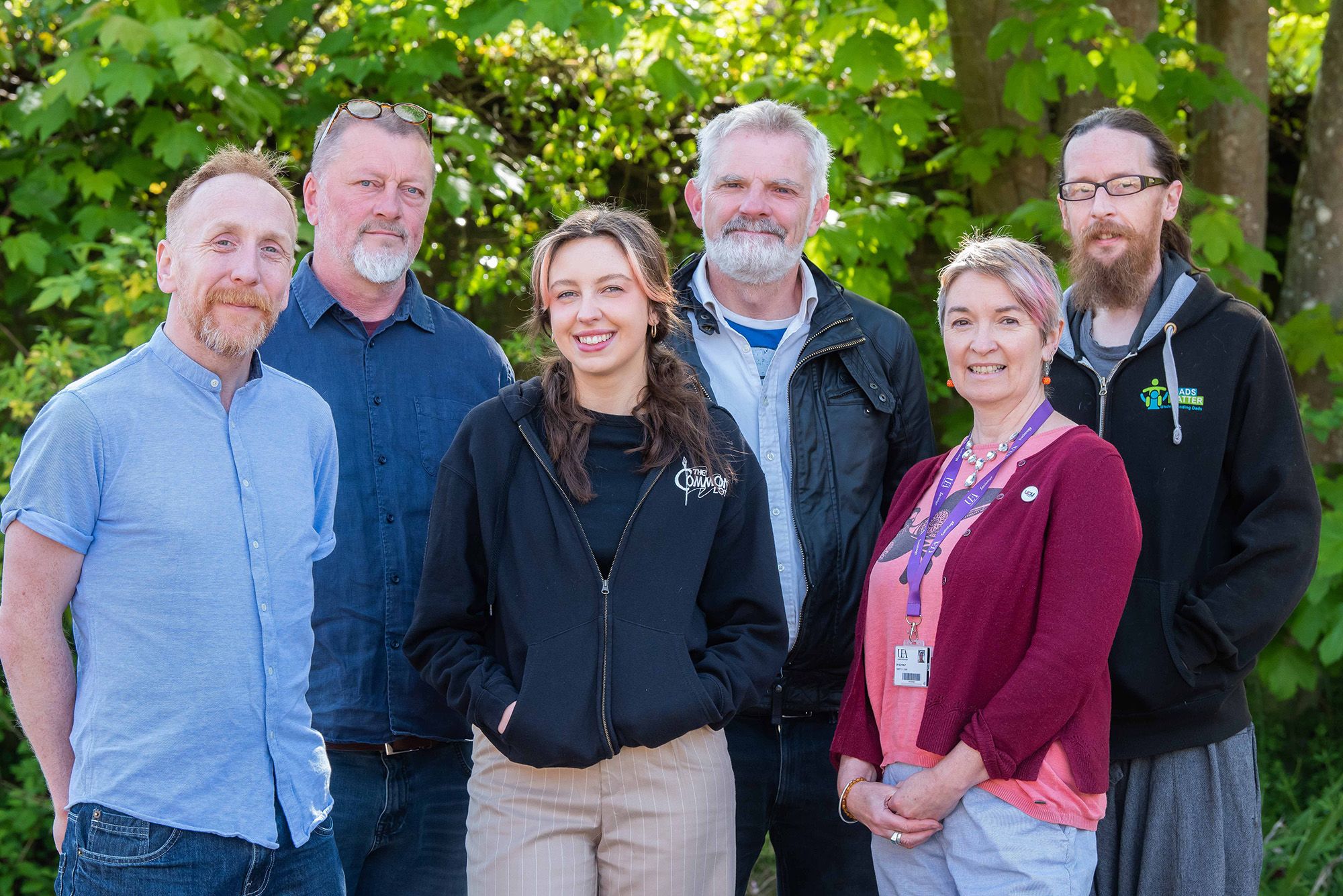 How's Your Father? is a theatre show about men's lives as fathers, based on findings from two ground-breaking research studies conducted by Dr Georgia Philip (School of Social Work) on fathers' experiences of local authority social work, the family courts and wider life adversities.  
The show focuses on challenged and challenging dads, telling the stories of four men's experiences as fathers and their encounters with authority. The aim was to use stories to illustrate larger themes about fatherhood, gender and care, through hard-hitting scenarios, lightened with song and dance.  The goal: to create a thought-provoking and entertaining point of engagement, to foster greater understanding and empathy around working with fathers. 
The play was the product of a unique collaboration between the School of Social Work, The Common Lot theatre company, local charity MensCraft, and the Dads Matter group run by Norfolk County Council. The project began in late 2019, and despite Covid restrictions and delays, continued through 2020, culminating in nine free live public performances in October 2021. It was performed in Norwich, King's Lynn and Great Yarmouth, in libraries, at UEA, pubs and the Theatre Royal Stage Two. The team were later approached by the governor of HMP Wayland and RAF Honington to perform.
In addition to live performances, the next stage of this project is to create an accompanying set of professional development resources to go with/around the show, so that there is a stronger and more versatile engagement package. 
PARAMECIUM PRESS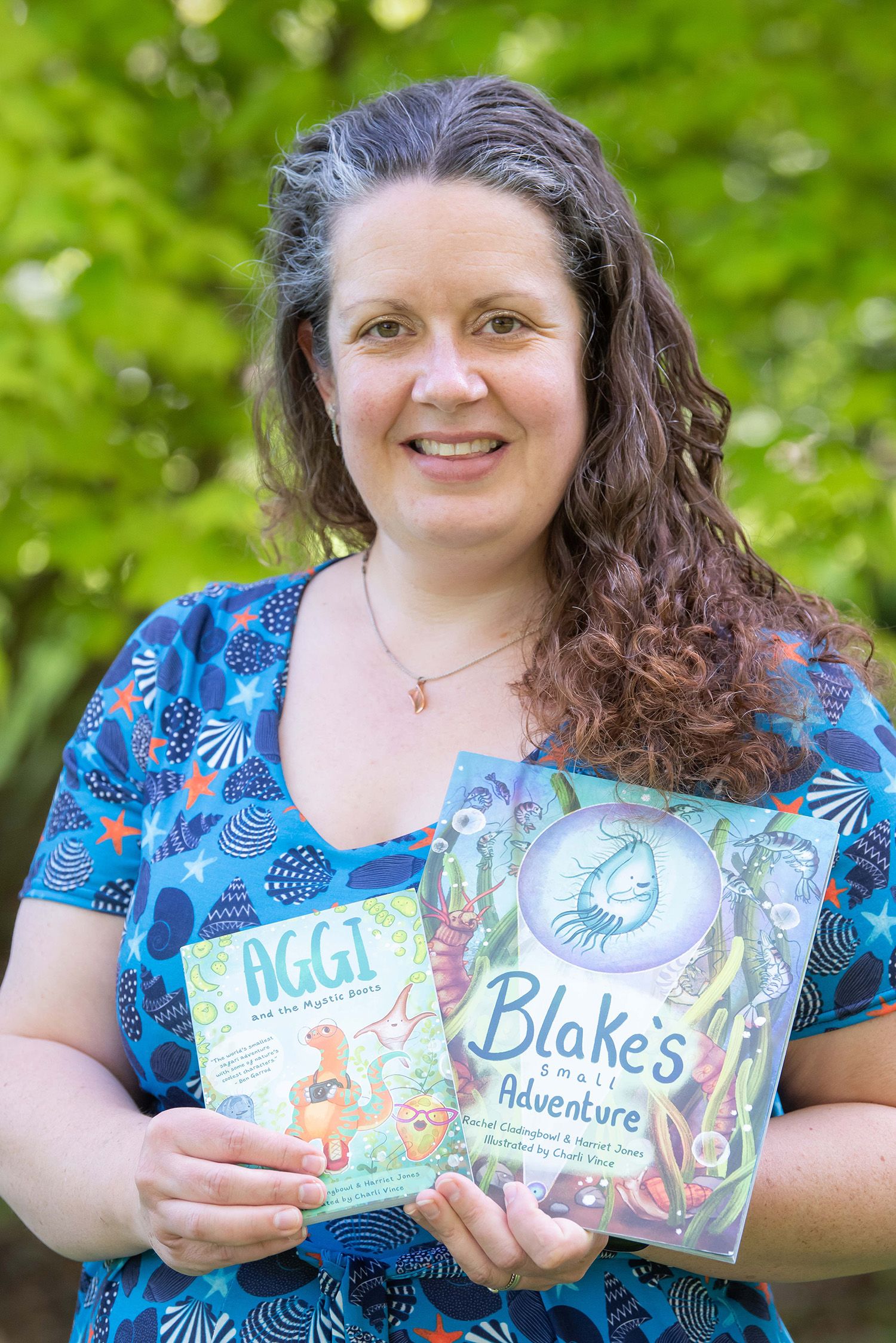 Paramecium Press is a small publishing company set-up by Professor Harriet Jones (School of Biological Sciences) and author Rachel Cladingbowl with the aim of producing books and games to excite and engage children in the world of microbiology. Joined by Dr Kelly Edmunds, they wanted to make sure that some of the smallest people on the planet are aware of some of the smallest organisms on the planet.
2021 was quite a year with the launch of their first book, Aggi and the Mystic Boots. The book features a young Apatosaurus (Aggi) and this chimed with Norwich residents who were gripped by Dino Fever during Summer 2021 and became the second best-selling title of 2021 at Norwich's independent children's bookshop and Regional Bookshop of the Year, Bookbugs and Dragon Tales.
Paramecium Press have delivered sell-out science workshops at the bookshop, launched a second book on microbiology (Blake's Small Adventure) at Norwich Cathedral under Dippy's tail and taken part in multiple events at the Norwich Science Festival, including a family microbe discovery QR code trail. They have also delivered sessions at schools in the local area and beyond (from Windsor to Canada) – and have spoken about their science engagement work at the Protists UK Annual Conference.
If that wasn't enough, they successfully launched a Science Explorers Club, for children aged 4-10 years of age. The club includes the delivery of monthly workshops and a mailing, which includes free at-home activity sheets. The mailings currently reach more than 120 children each month and so far, all of their 2022 workshops have been fully booked.
Harriet sadly passed away on 27 May but her passion for enthusing others about microbiology will shine on through Paramecium Press.
SPECIAL RECOGNITION PROJECT AWARD
HEADUCATE
Headucate is a multi-award winning student society that was started almost a decade ago by a small group of students at the Norwich Medical School. Since that time, it has grown to be one of the largest UEA societies, with over 150 members.  
Headucate delivers many engaging activities. It hosted UEA's first ever mental health conference (Norwich Online Wellbeing Weekend), a variety of evening talks, school-based workshops (reaching over 1,300 young people), wellbeing workshops for university students and social events. There are also opportunities that Headucate provide, such as co-production of the Mental Health Charter for Children and Young People with MAP, a variety of research opportunities, and Mental Health First Aid Training.  
Headucate's goal has always been to innovate and improve, and this year, they have officially founded the Headucate UK initiative with over 50 representatives from 20 mental health societies across the UK. The society is now a registered charity, allowing collaboration on projects and campaigns nationwide and its members have been instrumental in supporting the formation of new Headucate branches at the University of Cambridge and the University of Nottingham.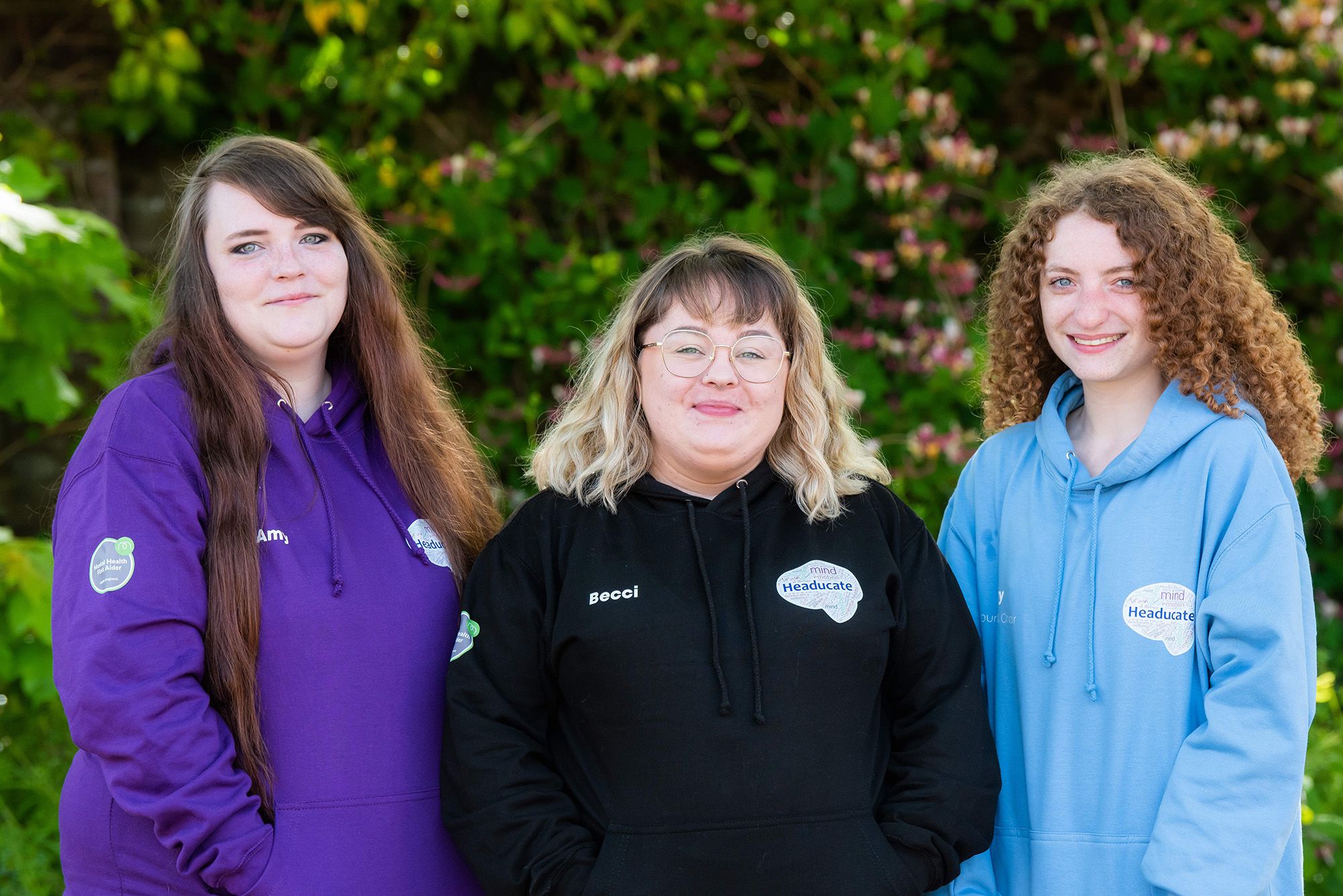 NORWICH INSTITUTE OF HEALTHY AGING CO-PRODUCTION PARTNERSHIP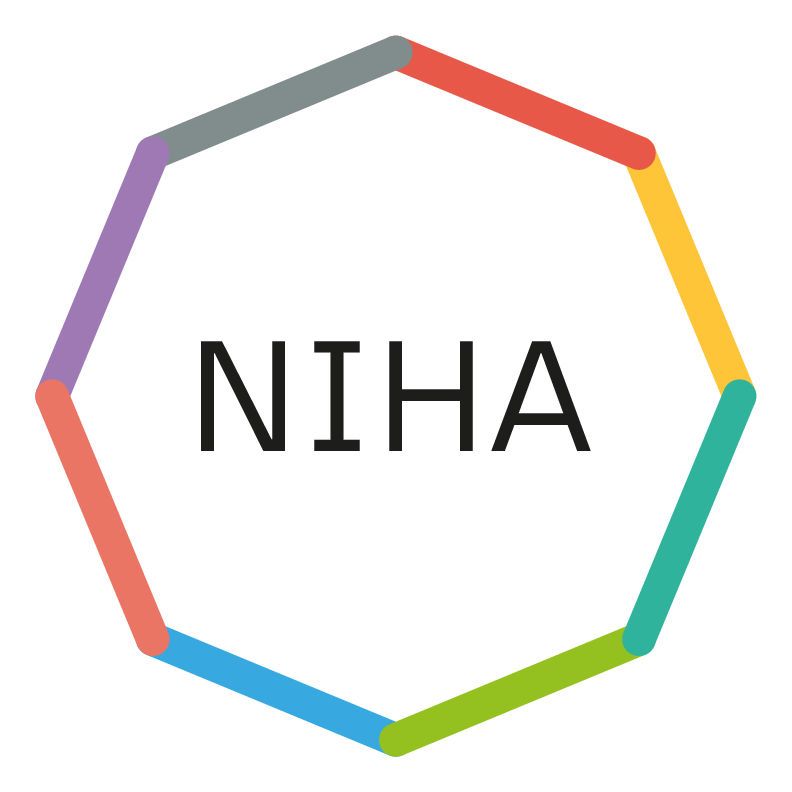 Launched in November 2020, Norwich Institute of Healthy Aging (NIHA) is a partnership across UEA, Norwich Research Park, Norfolk and Norwich Hospital, Local Councils and community organisations.  As a research centre, it is focussed on the integrated effects of multiple health-related behaviours (eating, physical activity and smoking) on public health and well-being. These behaviours are strongly influenced by health inequalities which have widened during the pandemic and the need for consideration of these behaviour-health relationships in a more integrated way has never been greater.  
There is a stark 19-years difference in healthy life expectancy between low-income and the most affluent communities. Therefore, the Partnership prioritised hearing the experiences of healthy ageing of those disadvantaged by living in a place of socio-economic deprivation or by circumstance. The Partnership were uniquely placed to build upon their trusted relationships within their communities to run discussion groups to hear the experiences, needs and ideas of those they most wanted to engage.   
The NIHA Co-Production Partnership, established in July 2021, is uniquely placed to engage with communities who are severely affected by the Covid-19 pandemic and underrepresented in research, to inform research which is important and meaningful to people who can benefit the most.
In addition, the Partnership has enabled academic staff to engage with the local community which has improved their research design, contributed to grant applications and secured UEAHSCP funding as joint applicants on CHarMINg: a research co-production project about supporting multiple behaviour change in underrepresented communities. 
NIHA is a partnership between Norfolk and Waveney Health and Care Partnership, Norfolk and Waveney Clinical Commissioning Group (CCG), Norfolk and Suffolk Foundation Trust, Society Alive, Age UK Norwich, Active Norfolk, Charles Burrell Centre, Friend in Deed, Eastern Academic Health Science Network, Voluntary Norfolk, Norfolk Citizens Advice Bureau, Nuffield Heath, Theatre Royal, Hear for Norfolk, Norfolk County Council and UEA. The Partnership lead: Anna Sweeting
DR NOELIA DOMINGUEZ FALCON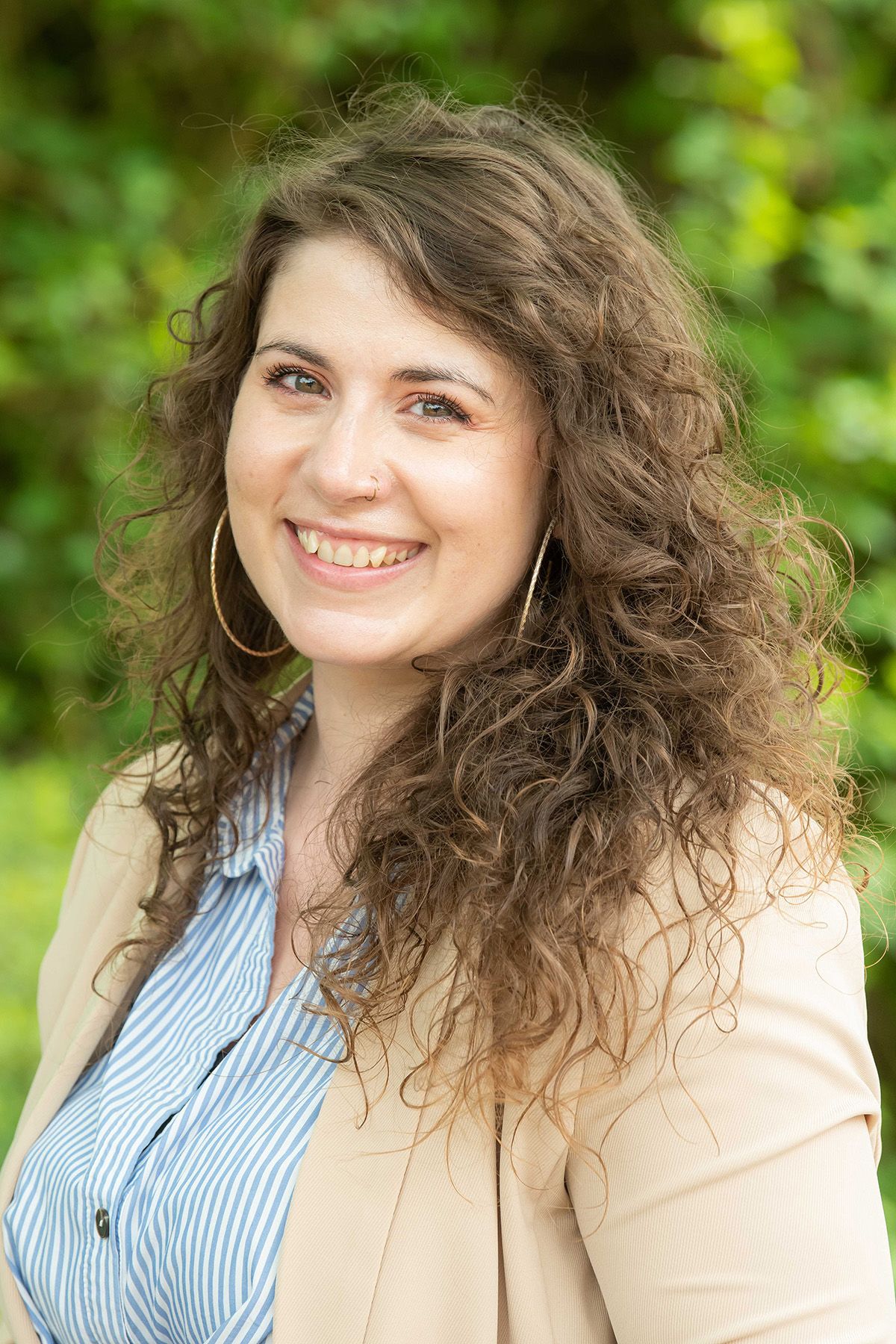 Fed up of hearing draconian comments such as "women are too emotional for science", Dr Noelia Dominguez Falcon (School of Pharmacy) was motivated to create a platform for female scientists across the world and founded the I Belong Here podcast.
Since launching in January 2021 Noelia has received huge support from the local community, including features on BBC Radio Norfolk and interviews with Norfolk Chambers of Commerce, Girl Up Norwich and Youth STEMM Awards. Earlier this year she spoke at the BBC's International Women's Day 2022 show and has also been invited to speak at several Norfolk schools and contributed to an Equality and Diversity Blog series from the School of Biological Sciences, UEA to write about her scientific trajectory. Professor Ben Garrod has been a champion of her work and key to spreading the word, which has had international reach.
Having reached twenty-six episodes, the podcast now accumulates over 1,000 listeners (with subscribers in over 27 countries) and has had over 25,000 interactions on social media with a brand-new YouTube channel. However, the most important part for Noelia is to see the impact she is making with future scientists. The local and international feedback she receives has been extremely positive, and encouraging in contributing towards the equality women deserve in science.
DR KELLY EDMUNDS
Enthusing children about science is a passion of Dr Kelly Edmunds (School of Biological Sciences). Alongside her role as Associate Professor in the School of Biology, she has set-up a Science Explorers Club (SEC) for children aged 4-10 years old and linked to this, established partnerships with local venues to offer science engagement workshops that expand the reach of the SEC to children from across the local community. 
Having developed a partnership with Norwich independent bookshop Bookbugs and Dragon Tales, Kelly has been able to develop a series of science-based workshops and built strong community links. This has expanded the reach of the SEC giving opportunities to engage local children and their families in science activities at venues that they had never visited before. The SEC has also been validated by Norfolk County Council as a Children's University learning destination, meaning that children who attend a workshop can have the event validated towards their Children's University learning journey. 
Kelly also involved in multiple activities at the Norwich Science Festival 2021, including a self-guided QR code trail that was engaged with by more than 1,200 families. She is also due to take part in the delivery of activities at Waterloo Park this July as part of the 2022 Norfolk Nature Weekend. Kelly is also Director for Paramecium Press, which has also been awarded this year.
SHULLA ELGOOD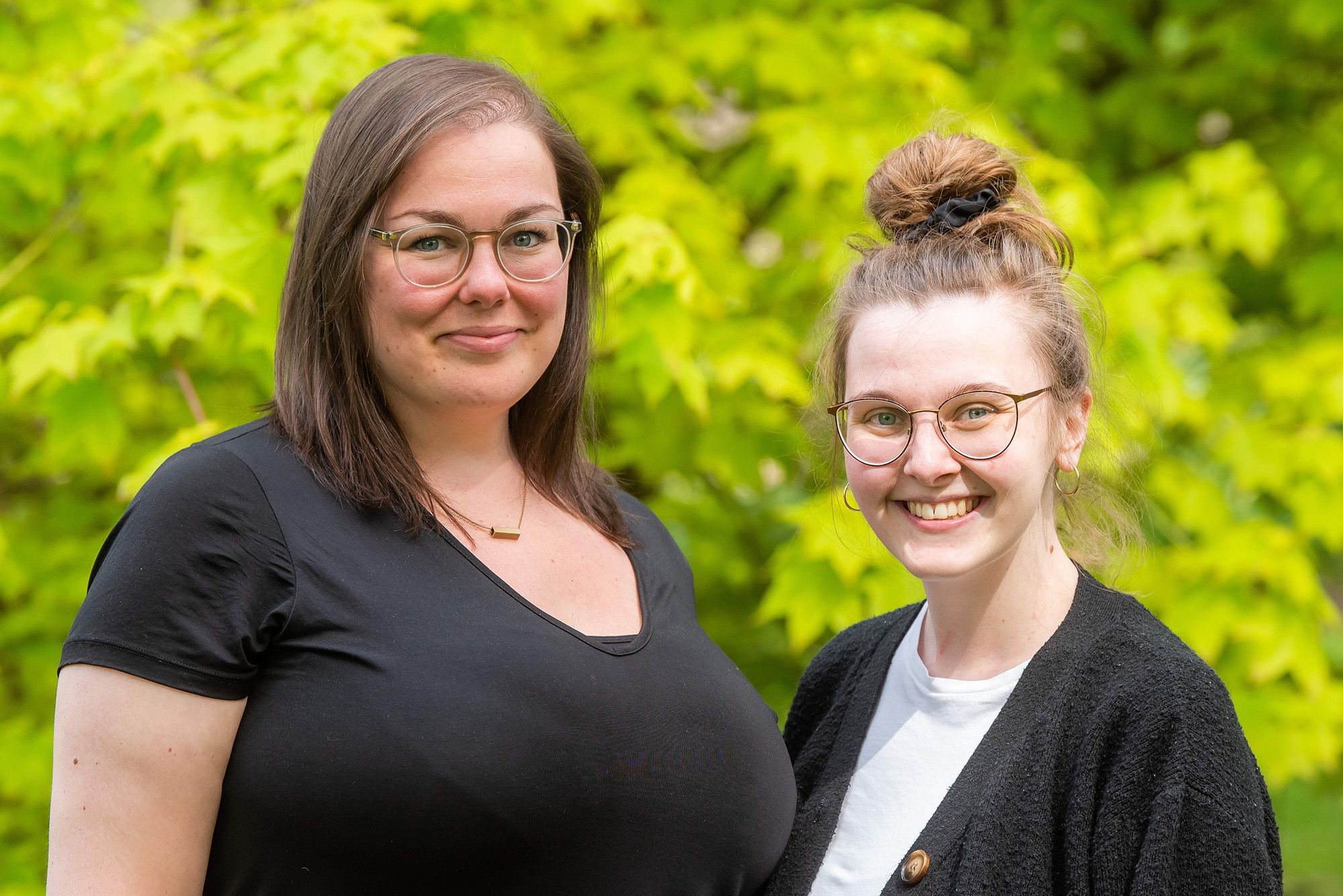 Shulla Elgood (Outreach Marketing Manager) was nominated for her work on Project Change. Led by the UEA Outreach team, Project Change has widening participation agenda at its heart and is built in an inclusive way that actively encourages engagement from those groups most under-represented at university.
Project Change exists to empower young voices and include them in the climate change conversation. Eco-anxiety is a very real issue for young people and the way that mainstream media presents climate change as a problem too big to fix can cause a sense of hopelessness. Project Change exists to empower young people to 'engage for change'. 
A suite of resources was created for use in schools with young people, either for teachers to run their own sessions or for UEA staff to run. These were supported with follow up activities for students to do in their own time, all housed on a website that put the audience first.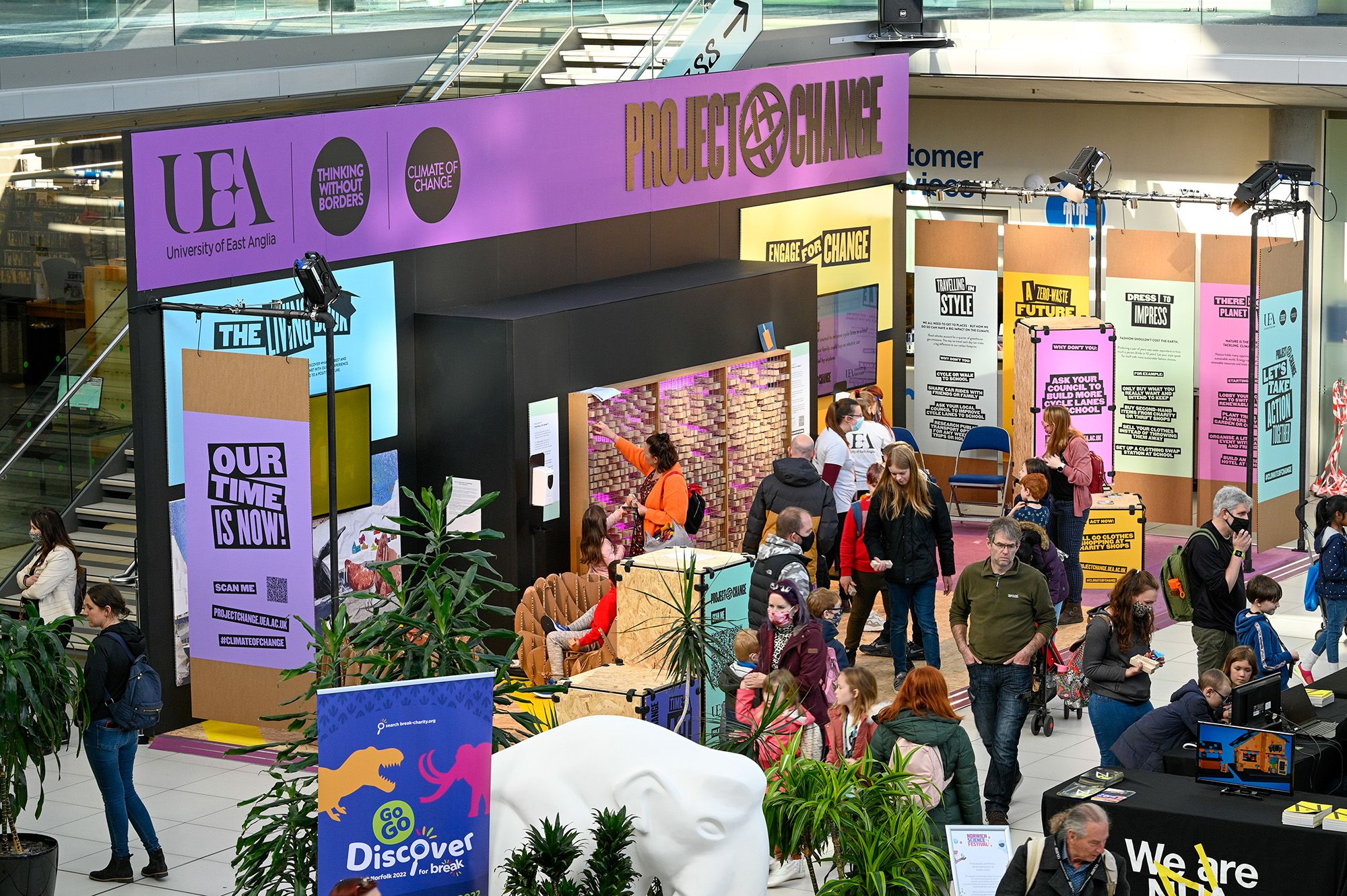 Alongside this a mass engagement activity ran in parallel at the 2021 Norwich Science Festival with a 40m2 exhibition space used to convey messages and enact change in the local community. The exhibition space saw views of the future from local school groups brought to life though VR, pledges for changes taken form an innovative 'wall of impact' and current UEA students studying science put front and centre to interact with the public on the pressing matters of climate change.  
Project Change should 'relaunch' for COP27 with a new suite of in-school talks and workshops and a young activists handbook – watch this space!  
DR KAREN JACOBS
As Principal Investigator of the project Urban Pathways: Fiji. Youth. Arts. Culture, Karen Jacobs (Senior Lecturer in Pacific Arts at the Sainsbury Research Unit) has been examining what culture constitutes for Fiji's urban youth and the implications for sustainable employment opportunities related to cultural heritage.
Supported under the British Academy's Youth Futures programme which seeks a youth-led perspective on the UN's 2030 Sustainable Development Agenda, the statistics indicate that youth represent an important, yet overlooked, demographic in Fiji. Rather than age, a person's societal role affects Fiji's youth status and, as a consequence, Fijian youth is not heard, particularly when facing increasing levels of unemployment.
The project's research has confirmed that urban Fijian youth generally are unaware of the cultural heritage sector as a viable employment option. There is no lack of interest in cultural heritage among urban Fijian youth, the participants demonstrated a vested interest in this field, but they lacked the platforms on which their voices can be amplified, especially in professional environments.
This project addressed this in practical terms by offering a youth work placement programme and since March 2021 it has employed 15 youths at three partner institutions: Fiji Museum, University of South Pacific and VOU Dance Fiji. However, the work placement programme goes beyond work experience with the aim to make the cultural heritage sector one where youth feel that they belong.
Youth in the work placement programme have begun to realise the potential of heritage as a tool to gain personal cultural knowledge. This has bolstered their confidence to reach out to elders, family and community members. The programme also enabled them to connect with others in urban areas, which has helped them to understand their place in the community as well as in the cultural heritage sector.
PROFESSOR RICHARD HAND
Covid-19 had a grave impact on professional creative industries, community arts activities and educational fields such as the performing arts. During a time of cataclysm and anguish, Professor Richard Hand (School of Art, Media and American Studies) was central to projects that were a lifeline to their participants, permitting them to take part in a process of dynamic and collaborative creation despite being at a 'distance'.
As lead scriptwriter and production consultant on the National Public Radio podcast Poe Theatre on the Air, Richard was able to continue the work even during the harshest periods of global lockdown. The importance and achievement of this was acknowledged with the various awards the podcast received and the Library of Congress's formal acquisition of the series for permanent archiving.  
As an affiliated project, Richard was recruited to produce a series of radio plays emerging out of archival research in Senate House Library and the Science Museum Group: The Adventures of Zachariah Jaeger. Written and directed by Richard with participation from UEA students, alumni and staff, local community performers, the National Edgar Allen Poe Theatre (Baltimore, USA), and the professional composer Seesar (based in Shanghai), the trilogy was broadcast on BBC Suffolk/Norfolk's 'Upload' show. 
The Zachariah Jaeger trilogy used radio and audio drama to create original work that kept professionals in employment and offered exciting and unique engagement opportunities for creative participation by diverse communities. Like a group of survivors in a dystopic narrative, audio proved to be a lifeline during Covid-19 in uniting people from different backgrounds, skills and nations in a focal and empowering activity. 
DR PENNY HUNDLEBY
Dr Penny Hundleby is a member of the Crop Transformation Platform at the John Innes Centre providing genetic modification (GM) and genome editing (GE) resources to an international research community. GM crops have provoked huge debate over the years and Penny has contributed to outreach in this area from the early days of GM to the present excitement of new GE technologies. Dr Hundleby's expertise and enthusiasm in communicating regulatory issues has been in demand as the UK makes decisions on the future regulation of GE technologies.   
Dr Hundleby has undertaken many outreach activities talking about her work and its social context to schools, farmers and general public groups. In the last few years she has spoken at the National Farmers Union HQ, to the 'Voluntary Initiative', Amenity Sector, the Agricultural and Horticultural Development Board, Scottish Strategic Farmers Group, local Councillors, MPs and a European Farmer-Scientist-law academic networking group to strengthen the voice of farmers wishing to have access to new technologies.  
Dr Hundleby's knowledge of the technologies she uses, together with their global regulatory status and her ability to convey complex science in an accessible way mean she is regularly called upon to engage with MPs and scientific advisors. She has supported the International Society for Plant Molecular Farming over many years and was appointed to the board of directors in 2020. Penny has prepared newsletters, contributed to several papers including one recently accepted on the 'Regulation of molecular farming products' working with society members in Canada developing Flu and COVID-19 vaccines in plants.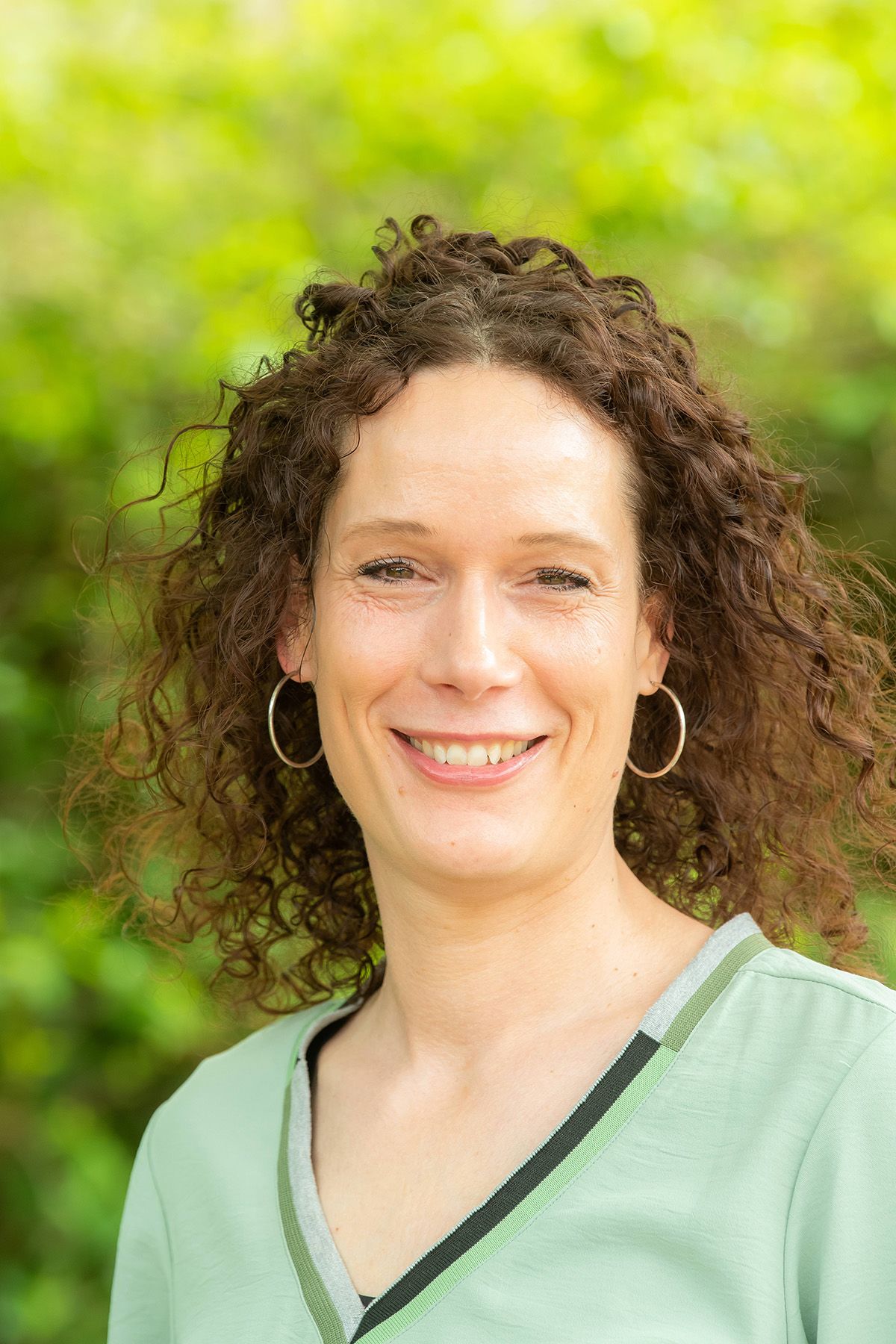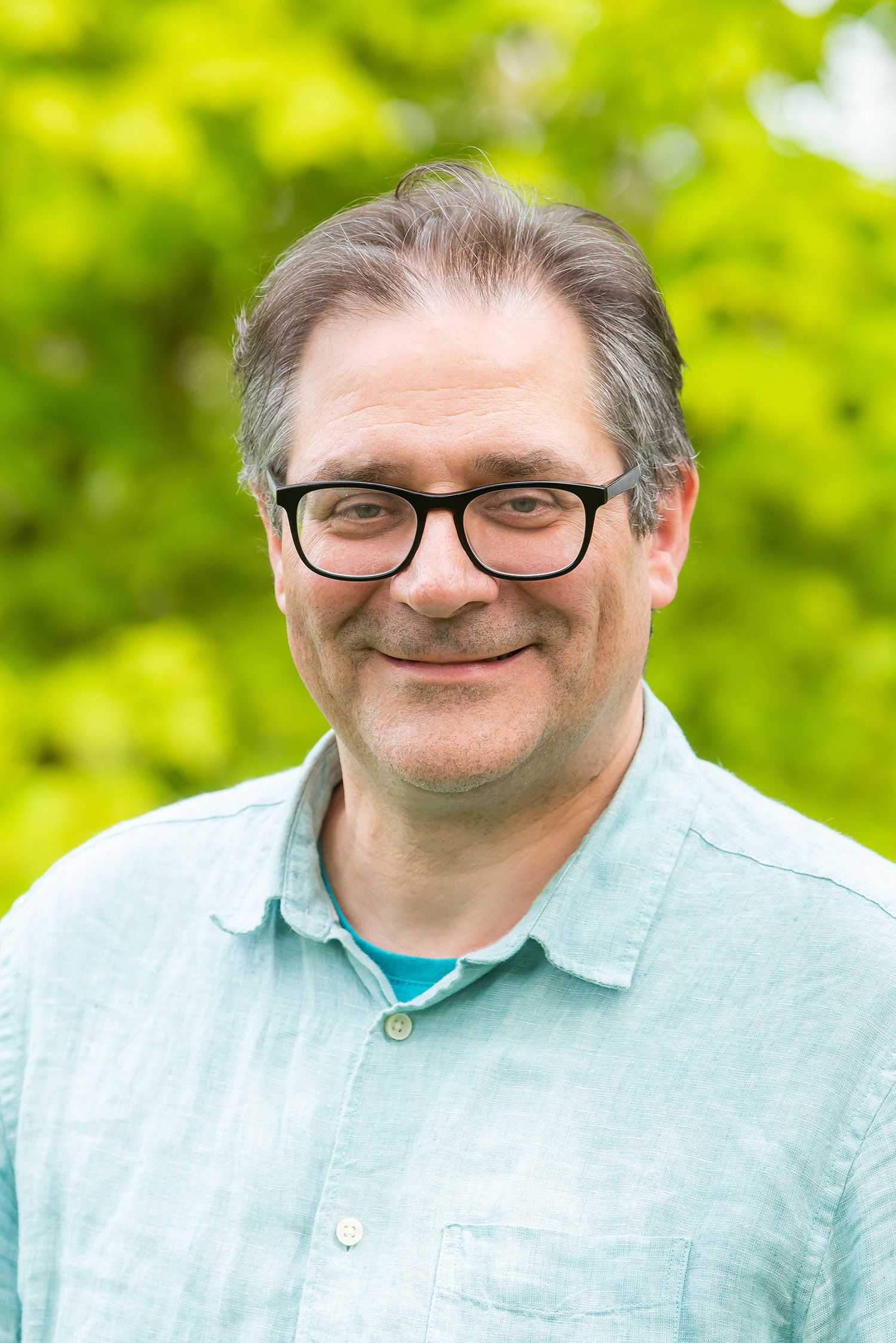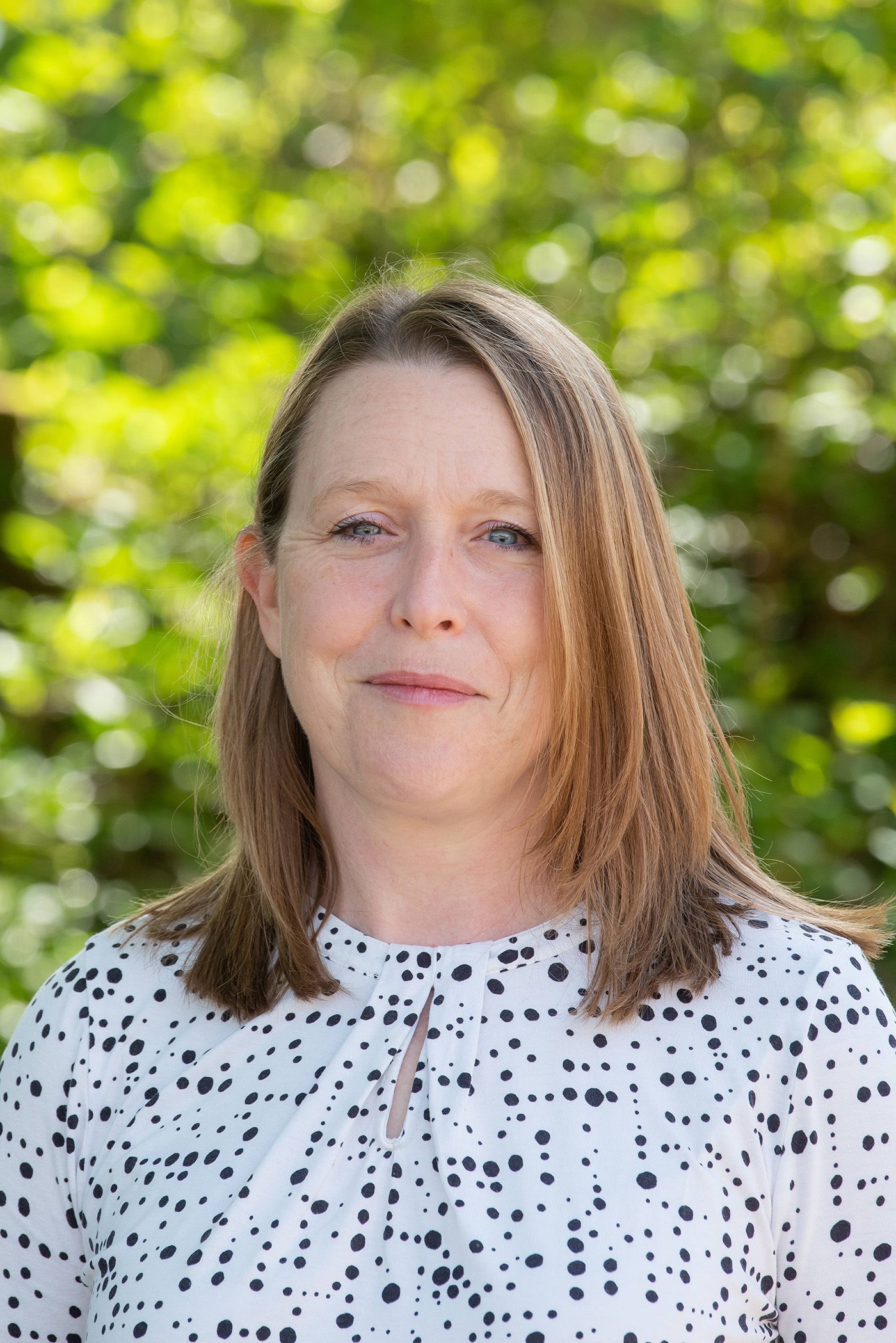 DR JURGEN GROTZ
"At IVR we aim for everything we do to be at least a little bit joyful, otherwise how can we engage. Enjoyment is the best motivator for volunteering and volunteering research, for me, for sharing it, and to keep going with engagement in inclusive volunteering research"
As Director for the Institute of Volunteering Research (IVR), Dr Jurgen Grotz is passionate about working collaboratively to promote an inclusive vision for volunteering. IVR is looking ahead to a world which fully understands the power and energy of volunteers to shape the communities we live in, ensuring that individuals can be confident and feel safe about their decision to volunteer and that policy and practice are soundly based on scientifically robust evidence.
Beset by restrictions of the Covid-19 pandemic the Institute's engagement activities had to be moved online. Not to be deterred, the activities reached an estimated 500 volunteers and practitioners in volunteer involving organisations, umbrella organisations, political institutions and other high-profile bodies such as the NHS, in over 20 nations on all five continents. All in all, creating a longer-lasting output.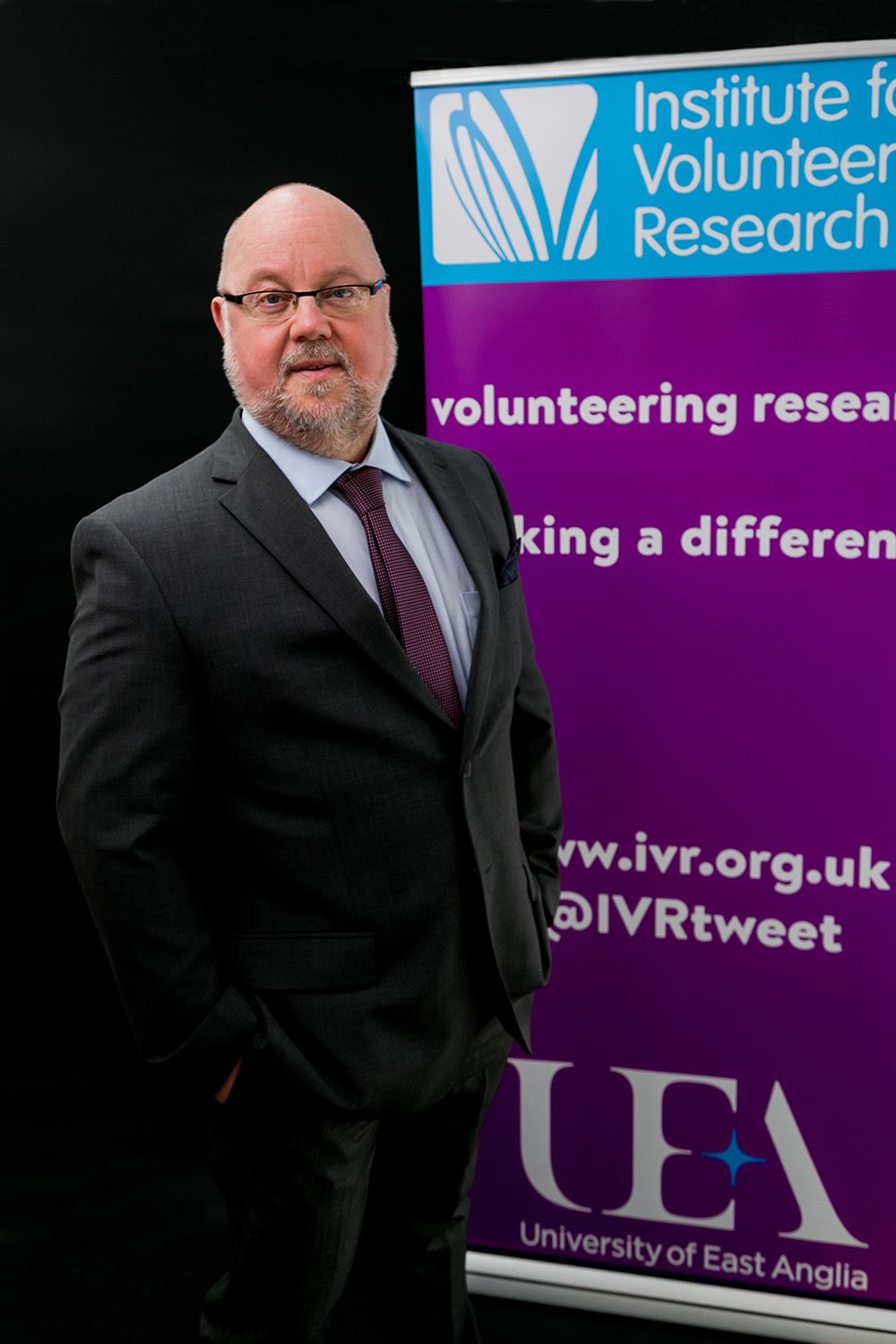 In its 25 years' existence, IVR has shown and evidenced how collaborative research in volunteering can change knowledge and practice for those directly involved and in local, national and international organisations and networks. Throughout this time, the work that the IVR has performed has shown that volunteering is more than just transactional; volunteers can shape their communities whilst having fun.  
DR IOKINE RODRIGUEZ FERNANDEZ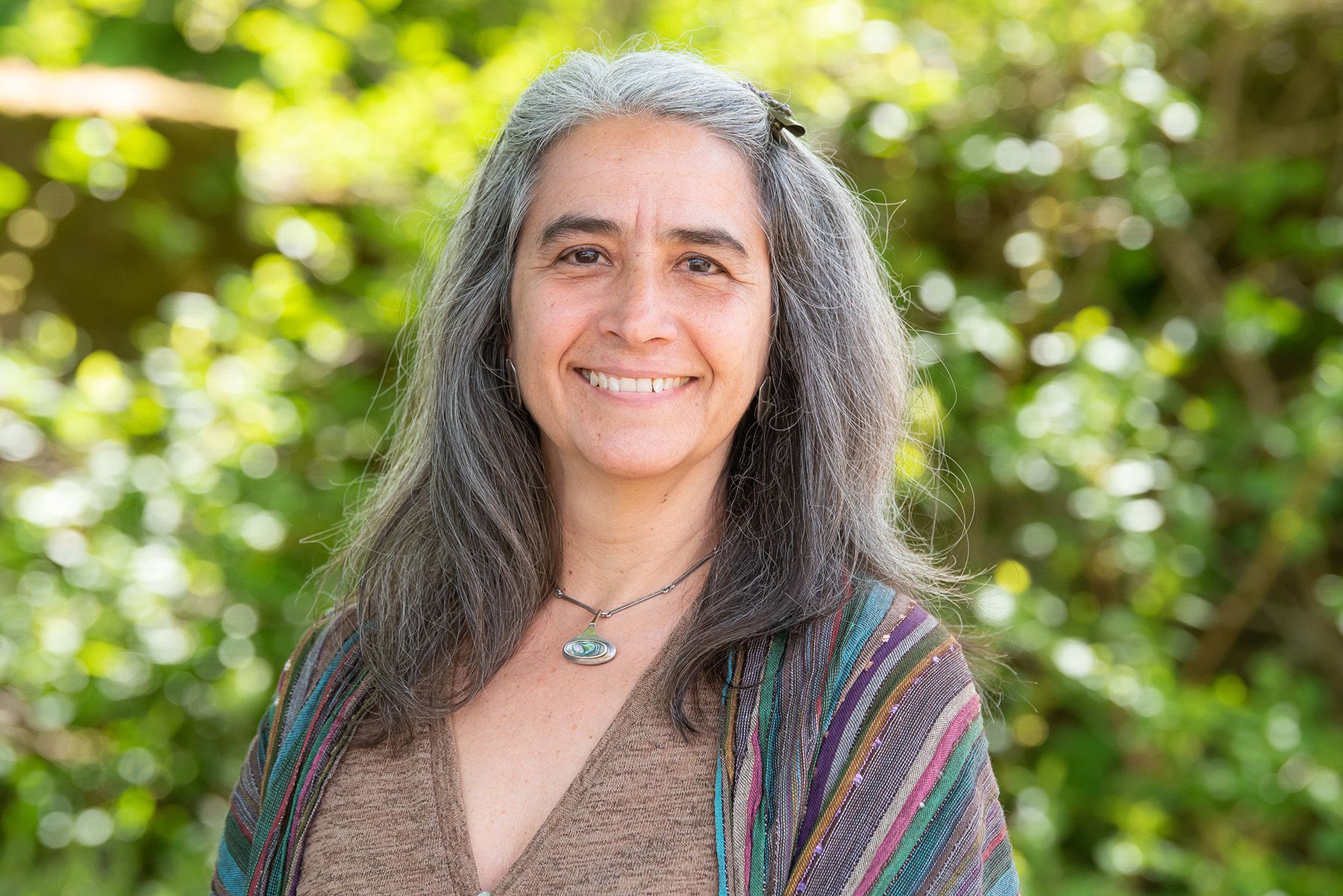 "This project has allowed us to recover what the war took away from us. To rescue what is ours: our past, our identity, by rescuing of knowledge, our medicinal plants, our history, which had been erased with war" Alixe Ulcúe, Asomeht
The 'School, Territory and Post-Conflict: Grounding a Local Culture of Peace in Southern Tolima, Colombia' project was an innovative and transformative research collaboration led by the School of International Development's Dr Iokiñe Rodriguez Fernandez (Principal Investigator) in collaboration with the University of Ibague and Eureka Educativa from Colombia
The UKRI and Colombian Ministry of Science funded project, aimed to support primary schools and community organizations from South Tolima to jointly define bottom-up peacebuilding initiatives. The project involved 100 community co-researchers from four different municipalities (Ataco, Rio Blanco, Planadas and Chaparral), including teachers and students, representatives from community organisations (such as women's networks, coffee producers and youth and environmental NGOs), as well as 13 academic researchers.
Throughout the project, academic and non-academic partners engaged in consistent knowledge exchange and intercultural dialogues about the impacts of war in school life and peacebuilding strategies developed by communities amidst the armed conflict.   A total of 43 research engagement events were carried out.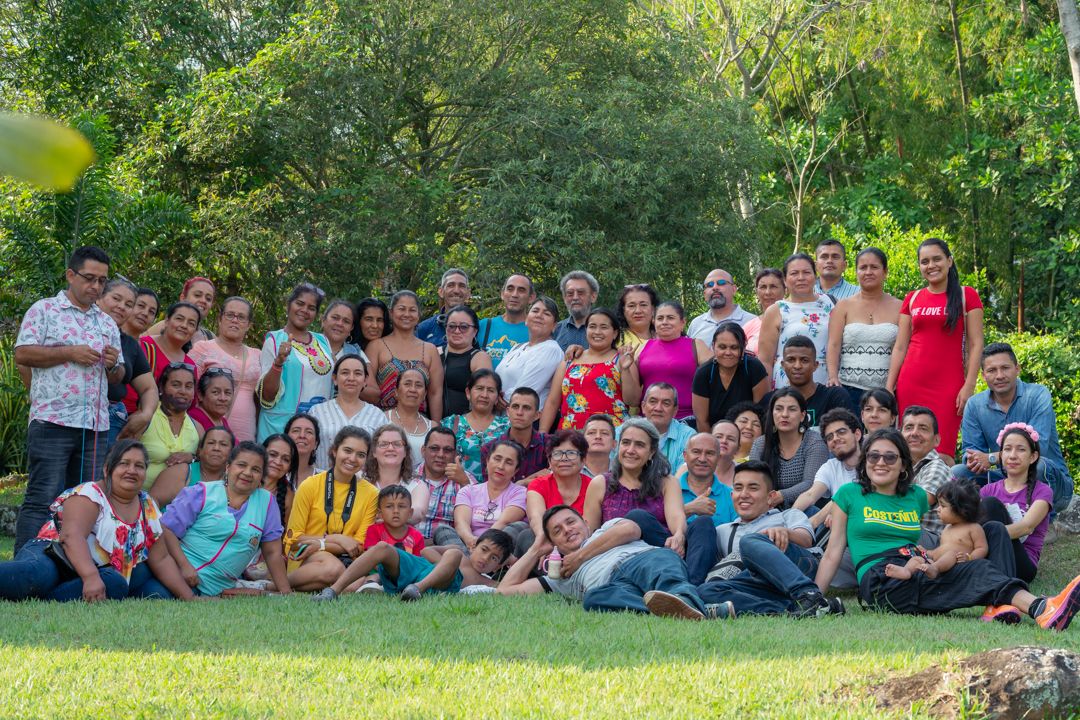 Additionally, a fundamental aspect of the project was its commitment to the co-production of non-academic outputs. These included four community co-authored books, three participatory videos, a traditional women's dress peacebuilding prototype and an interactive online tool about the meanings of peace and the Tolima Territory to the Tolima folk. You can find out more here: www.pluriversodepazentolima.net
The project has produced outstanding impacts helping to re-signify peacebuilding in Tolima as a bottom-up process, to develop a sense of reconnection to the territory among the participants and to strengthen their ongoing peacebuilding initiatives.
OLIVER MOXHAM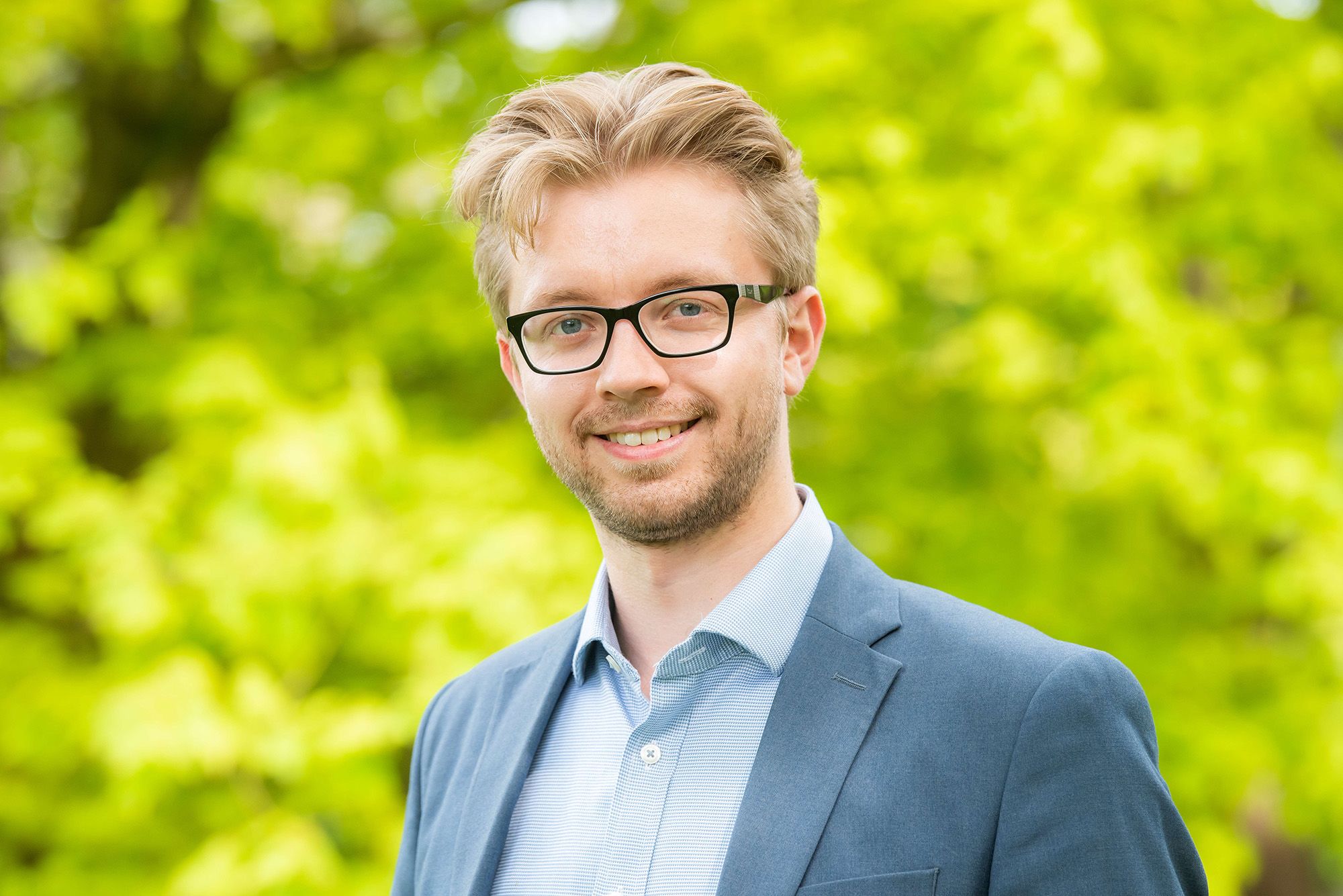 As Research Project Co-ordinator at The Sainsbury Institute for the Study of Japanese Arts and Cultures, Oliver Moxham had to think creatively when it came to the delivery of the Centre for Japanese Studies Research Seminar Series during the pandemic.
Historically the series had attracted an audience of specialists and Oliver saw the creation of an online alternative as an opportunity to broaden the audience and understanding of Japanese Studies through the medium of podcasts. As both host and producer of Beyond Japan, Oliver opted for a relaxed and conversational format to Beyond Japan, breaking down complex research into something that anyone listening to can not only access but enjoy.
Public outreach has been at the heart of Beyond Japan, with all 70 episodes available across major podcast platforms and YouTube. The podcast appeals to all levels of interest in Japan with a wide range of topics covered, from anime, Haruki Murakami, samurai cinema to topical subjects such as Black Lives Matter, migration, and decolonisation.
As of June 2022, the series has had over 15000 downloads across 69 nations worldwide, currently increasing at a rate of 1000 downloads a month, demonstrating the broad appeal of public dissemination of research through podcasts. 
DR GUY PERYER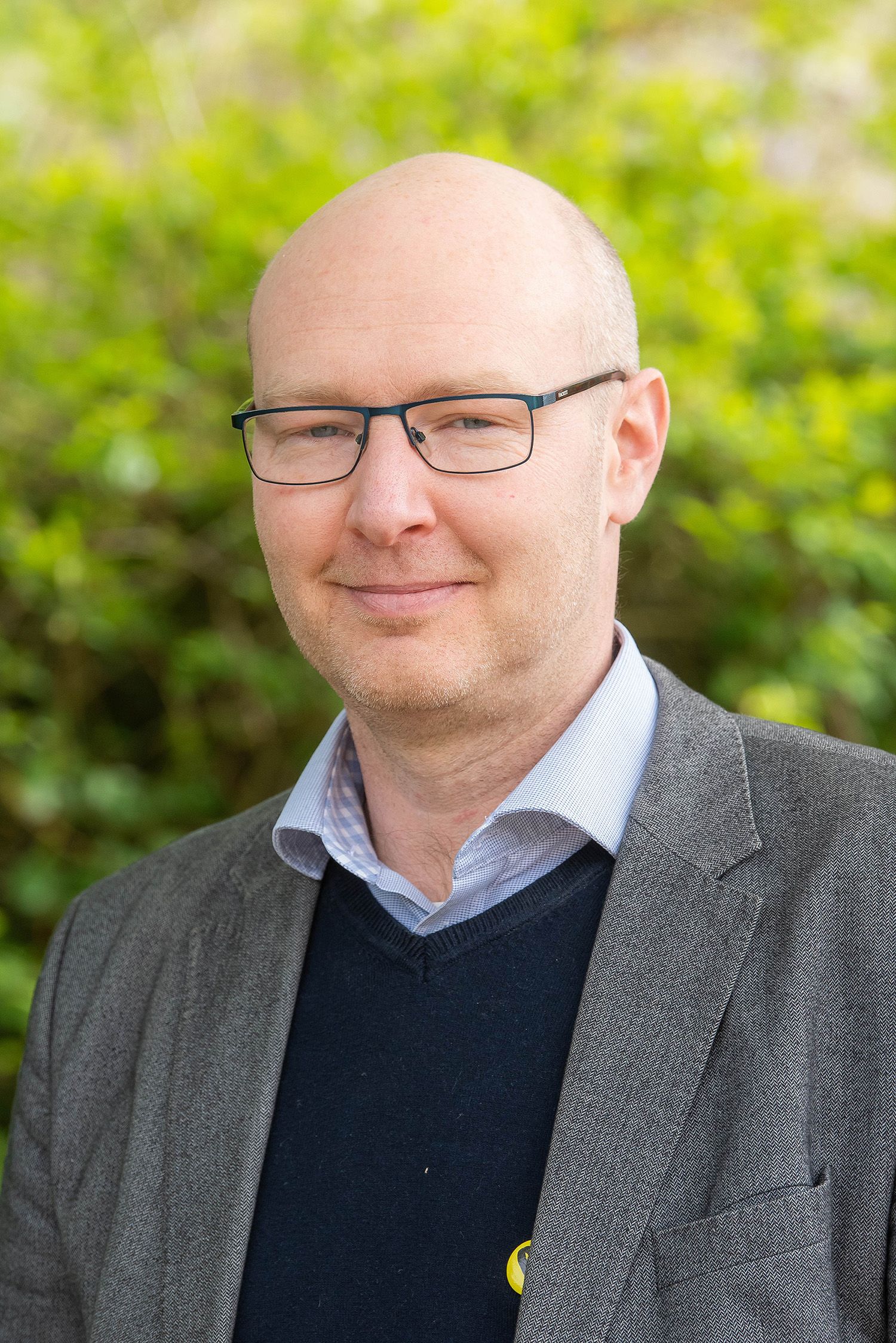 With more people expected to die each year for the next 15 years, end-of-life care is a public health concern. Though there are options to personalise the experience of dying according to a person's preferences, values, and beliefs, these are not as widely advertised as those for preparing for the birth of a child.
As a Research Fellow within the School of Health Sciences, Dr Guy Peryer is looking to change the stigma attached to end-of-life care. To help realise the ambition of NHS England's Each Community is Prepared, Guy – who is also a trained end-of-life doula – led a project funded by the Clinical Commissioning Group in 2021 to spread Death Literacy across the town of Halesworth.
Guy convened a "Citizen-led Learning Network" that included representatives from local charities, schools, healthcare, volunteer groups, faith groups, funeral homes, artists, and the town council. Network meetings were structured so everyone had an equal voice; all experiences and opinions were heard and valued.
Over a 12-month period, the network trained community volunteers to become 'conversation partners' to support members of the public to generate advance care plans; launched a bereavement cookbook; organised a memorial event; and implemented a 'remembrance hearts' project at a local primary school to reflect on the experience of loss.
The activities were transformed into a narrative performed to music by a street poet as an inclusive dissemination method. You can watch the video here: Pear Tree - We Are Here