UEA'S 2020/21
ENGAGEMENT AWARD
WINNERS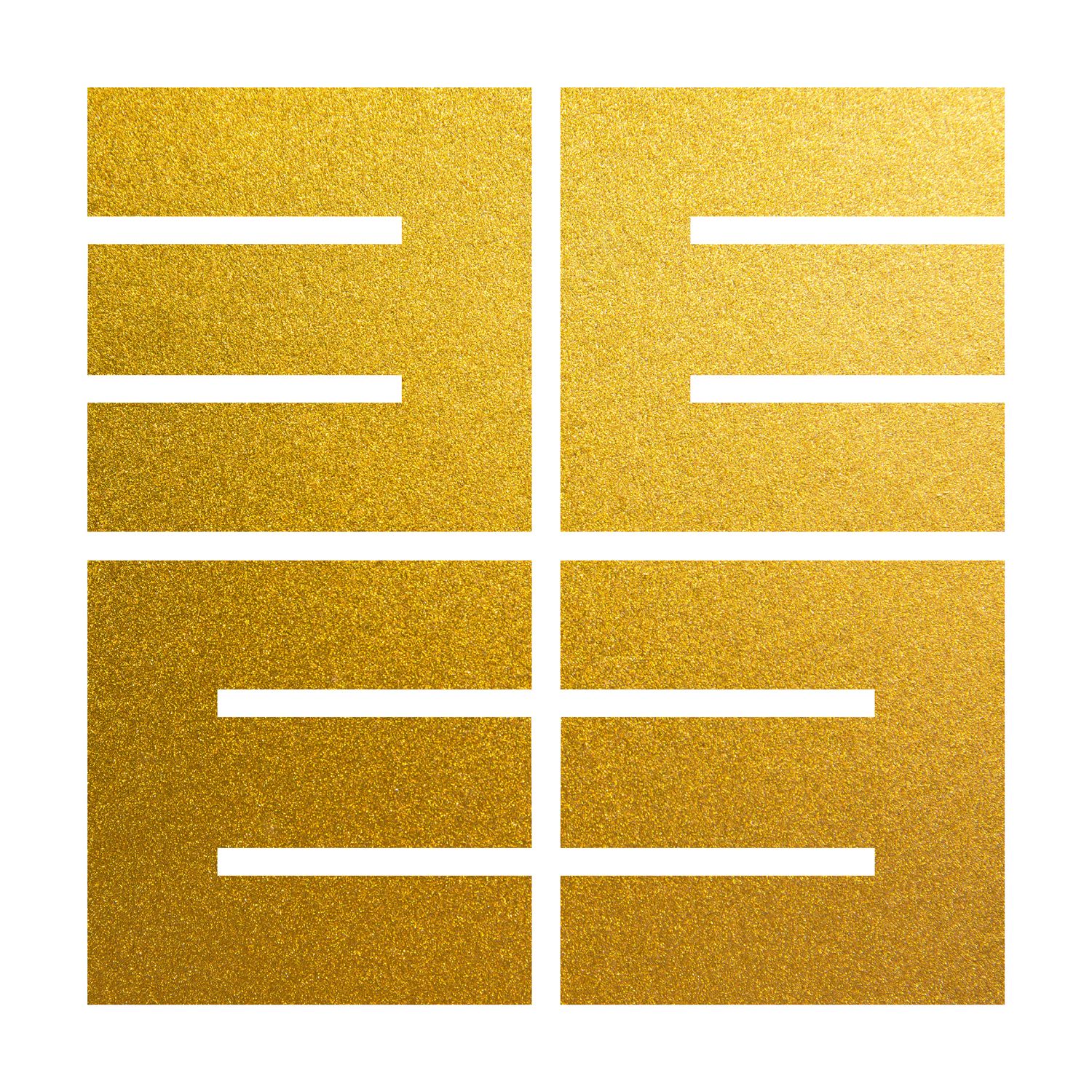 Since their inception in 2009, the UEA Engagement Awards have celebrated and recognised public engagement by students, staff, academics and departments from UEA and the Norwich Research Park.
This year's crop of public engagement is as varied and inspiring as ever, whether it's transporting volcanoes across the globe or creating sea changes in cultural perception, with special recognition work carried out over this particular year.

UEA SPORTSPARK:
NHS KEY WORKERS HOLIDAY CLUB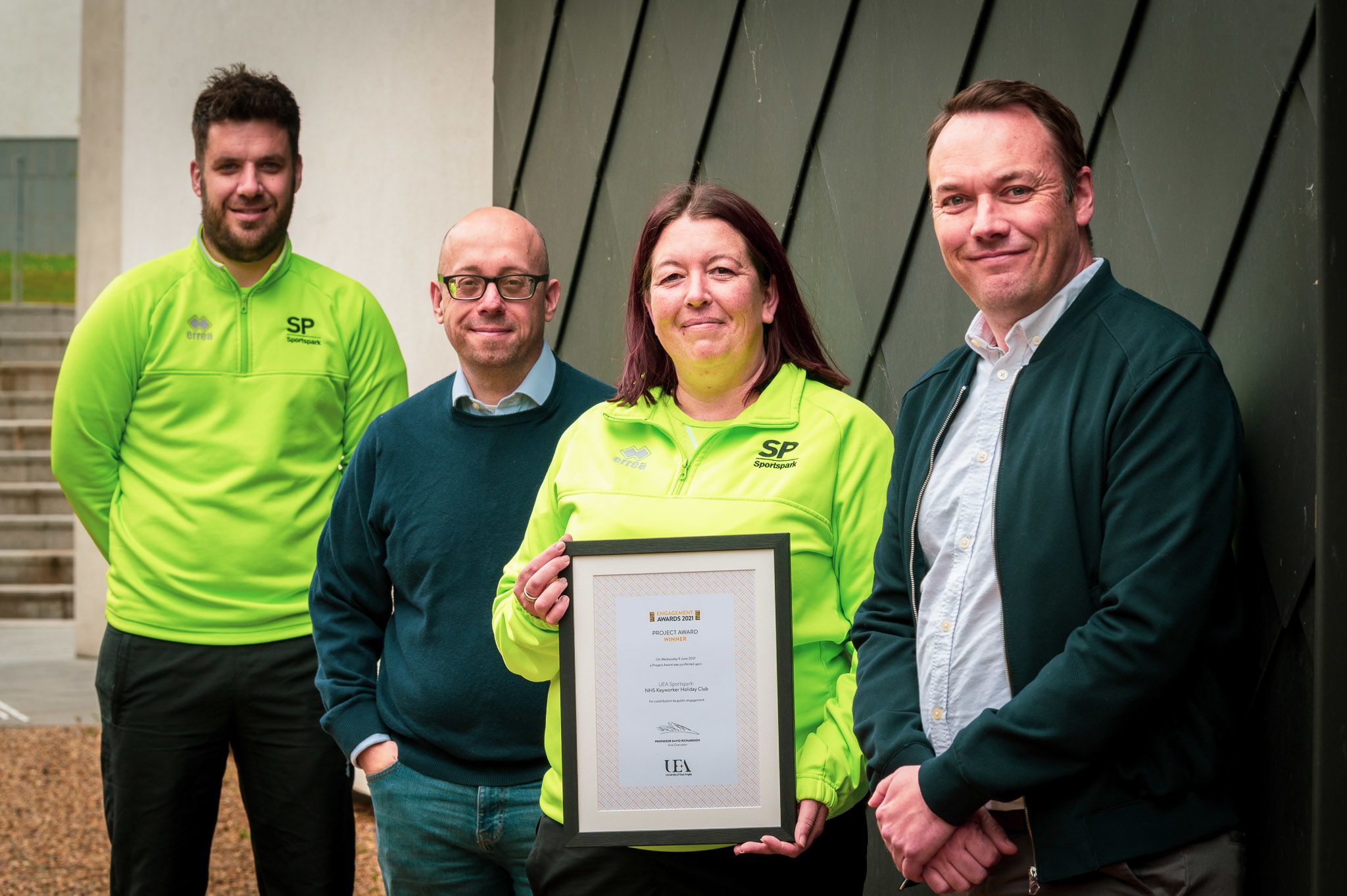 "The Holiday Club has been a godsend. We could concentrate on our jobs knowing our daughter was in a safe environment under the supervision of highly skilled staff of superheroes" - Parent
---
Early on in the pandemic, with schools closed and unable to provide care for the duration of NHS staff shifts, the team at UEA's Sportspark team felt they needed to take swift action to assist UEA Health and Social Care Partners.
The Sportspark opened on 7 April to offer an extended hours childcare service between 8am and 8pm from Monday to Friday. Children who attended received a healthy packed lunch and evening snack as part of the day, courtesy of UEA Campus Kitchen, and were given information to educate them on what they could do to minimise the potential risk of spreading coronavirus.
The service, which involved staff and student volunteers, remained free of charge to NHS employees up until 3 July due to receiving funding support from Santander Universities. During that time, the programme offered places to over 120 children of NHS workers and over 16,000 hours of care.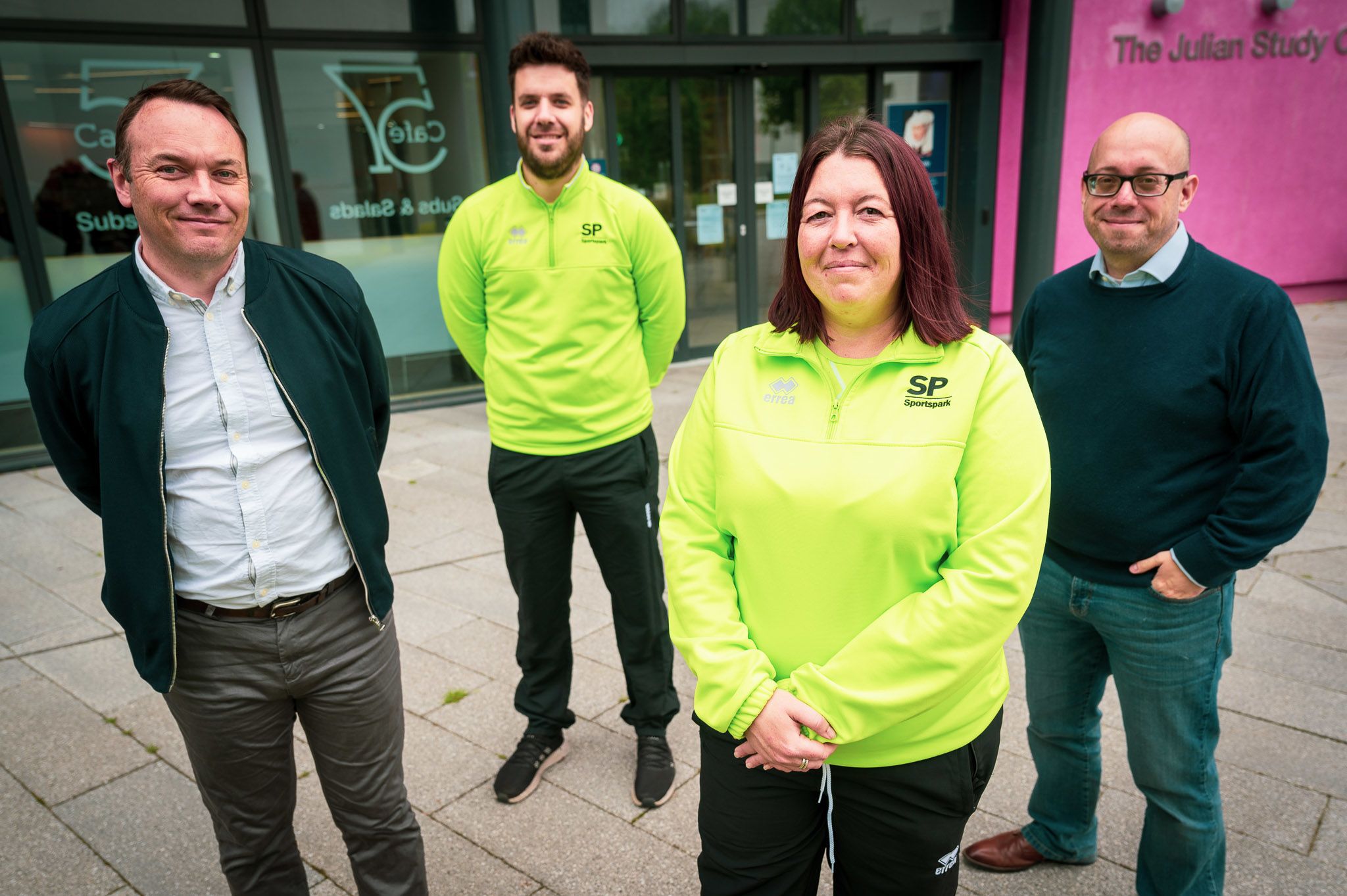 SPECIAL RECOGNITION PROJECT AWARD
PROF EYLEM ATAKAV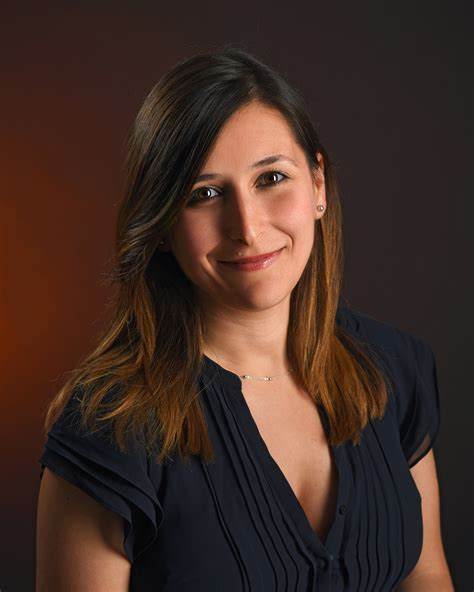 "The key role we play as academics is to collect stories and create visible evidence of the present, and of the feminist-led activism on violence against women" - Prof Eylem Atakav
---
Between June and September 2020, Prof Eylem Atakav (School of Art, Media and American Studies) recorded just under thirty interviews with people working in the frontline of domestic abuse services in the UK. Together with UEA colleague, Karoline Pelikan, she created a short documentary: Lifeline, to highlight the reality of frontline work in, and to shed light on the impact of lockdown on the domestic abuse sector in the UK.
The film focuses on the first-hand exclusive account of two keyworkers, and brings together interviews with CEOs of UK charities, parliamentarians, the police, and NHS professionals. The film was released in November 2020 and has received global acclaim with awards and international film festivals.
Lifeline has already had an impact on policy as the UK's leading organisation on the topic, Safe Lives, created mental health support sessions for the keyworkers of the domestic abuse sector as a direct result of this research and film.
OUTSTANDING PROJECT AWARD
DR EMMA GILBERTHORPE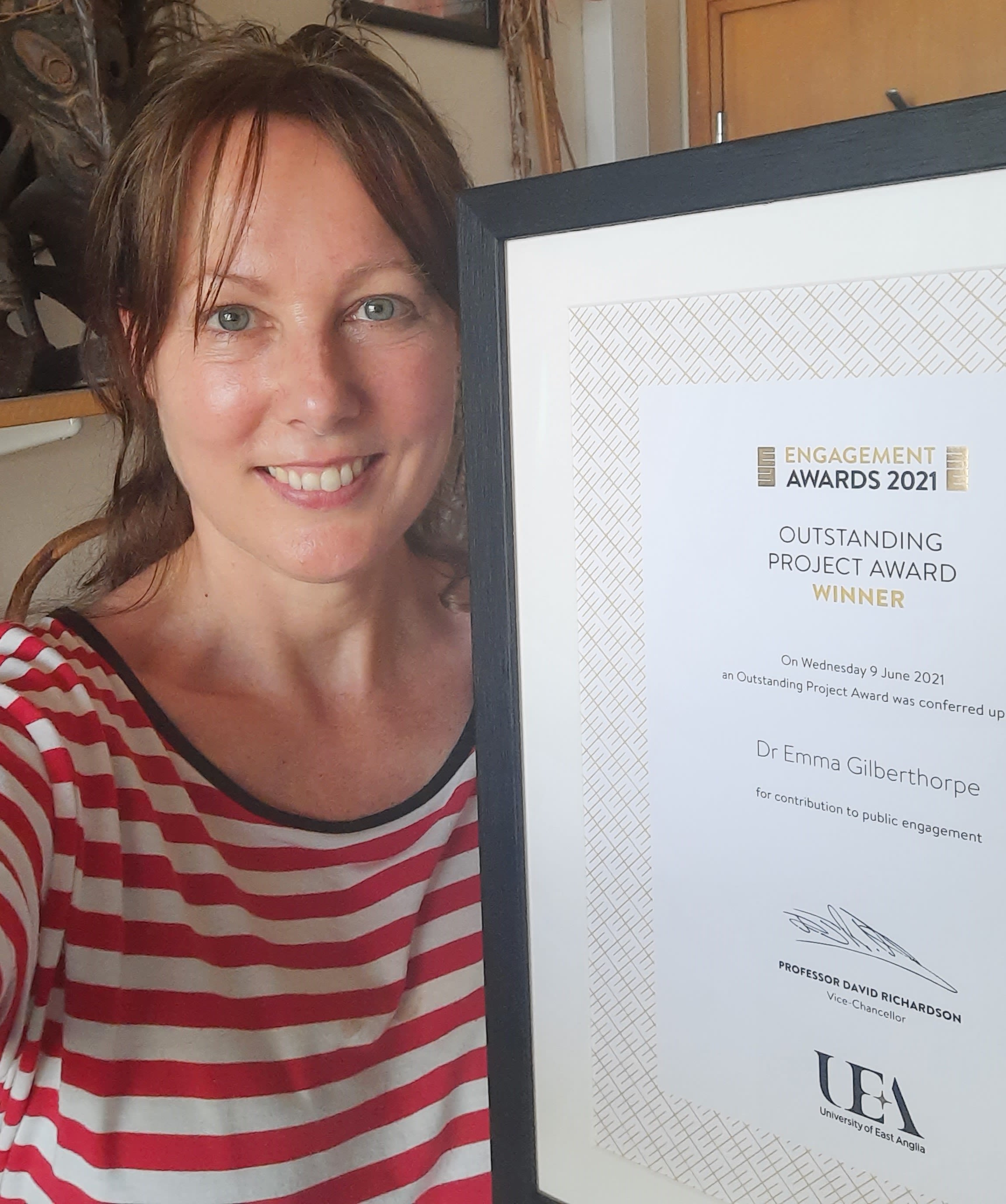 Emma Gilberthorpe uses her discipline - anthropology - to challenge cultural stereotypes through accessible formats. Most recently, and most successfully, she achieved this as a crew member on a four-part series.
---
The British Tribe Next Door (October to November 2019) saw a 'British tribe' relocate to the Otje region of Namibia where they lived with a Himba community for one month. Emma Gilberthorpe (School of International Development) was contracted as the show's consultant anthropologist, and worked with the series producer to develop an innovative angle that would challenge perceptions of indigenous peoples, by presenting their lives in the contemporary world rather than perpetuating myths of a stagnant 'tribal' and 'exotic other'.
Once commissioned, Emma continued to work on all aspects of the show's development and convinced Channel 4 to allow her to do a social impact assessment; a first for a British broadcasting company.
Emma's involvement and commitment to the balanced and considered representation of the Himba people has created a sea change in the way indigenous peoples are represented on television, and in the way production companies and media broadcasters approach working with indigenous participants.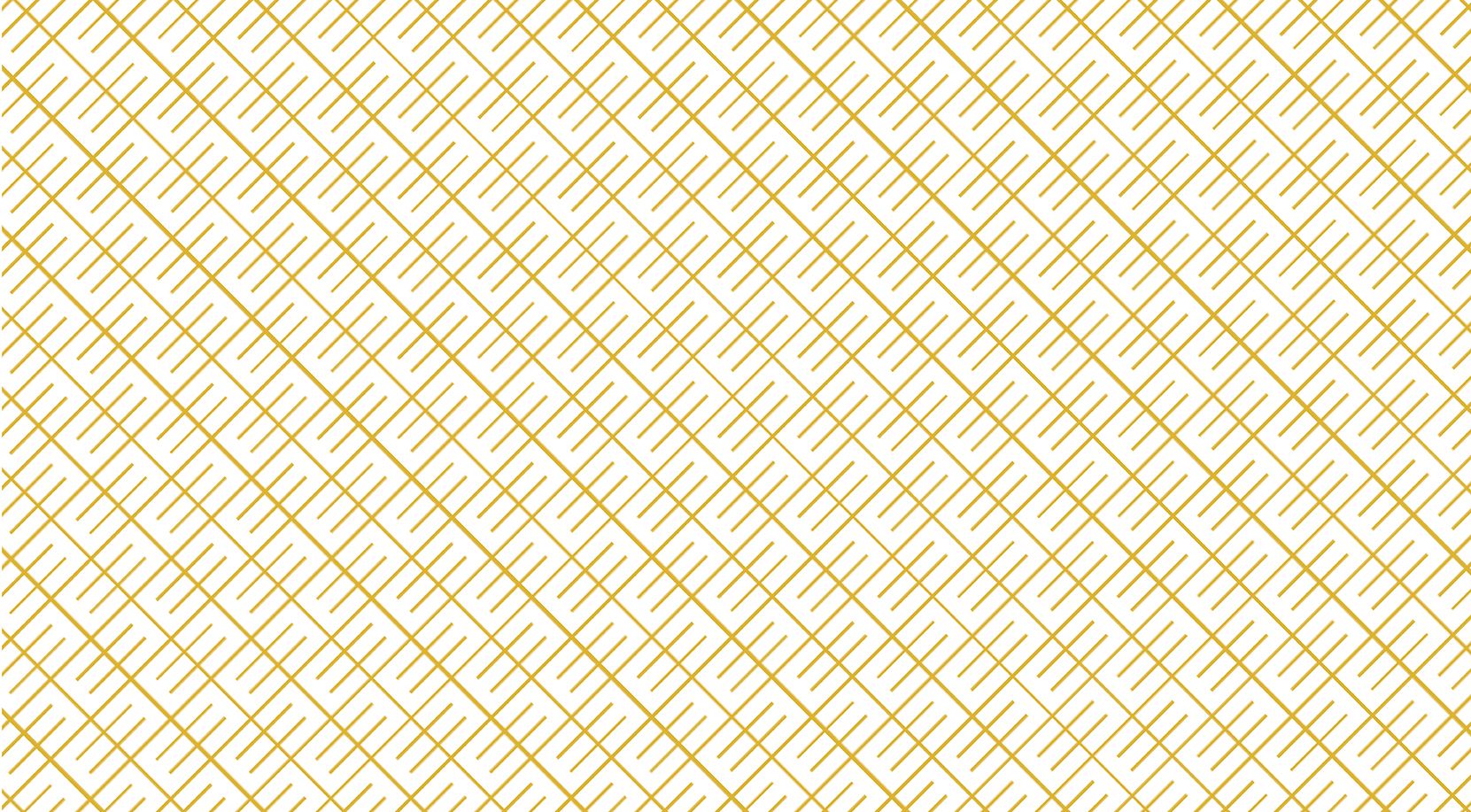 RUBY O'GRADY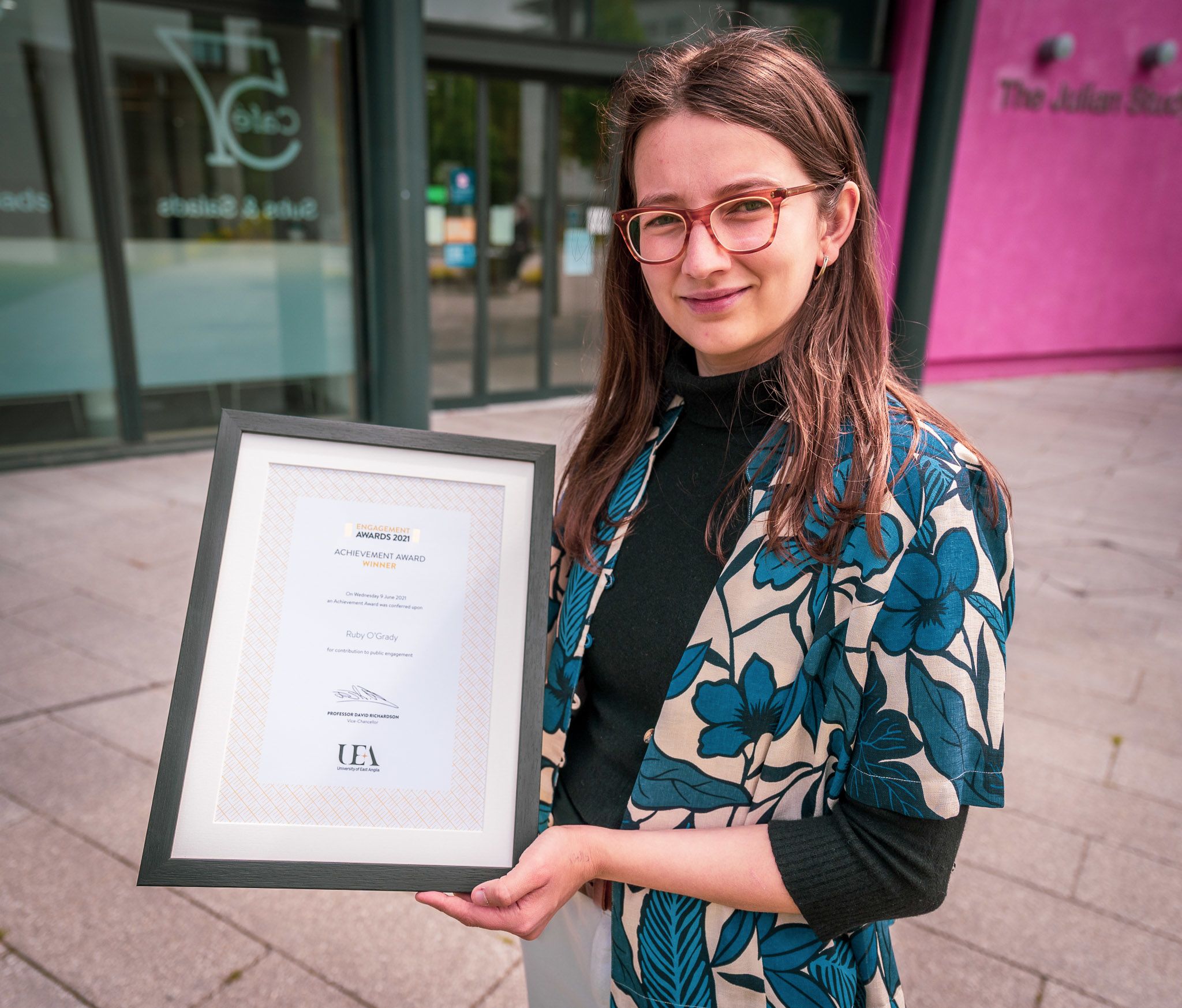 Since joining the John Innes Centre, Ruby O'Grady has made use of animation to communicate fundamental and molecular science to new audiences, developing effective collaborations with the art world.
---
Ruby O'Grady's skills are self-taught. The example below - Sweet solution - shows how research into RNA structure can be translated into an environmentally-friendly way to protect sugar beet crops from the Yellow Beets virus, and has been well received by the farming community online.
In 2019, Ruby instigated a collaboration with the illustration department at the Norwich University of the Arts to explore engaging ways to communicate the often-complex science at the John Innes Centre (JIC). Pre-pandemic, this resulted in an exhibition in the centre of Norwich showing students' innovative illustrations of plant and microbial science.
Ruby facilitated a visit by internationally acclaimed artist, Henry Driver, to meet plant health researchers which led to the production of an artwork as part of a call by Science Gallery Bengaluru (SGB) for their exhibition PHYTOPIA. SGB approached JIC as a content partner for the exhibition, managed by Ruby, which has resulted in contribution to three exhibits and an event.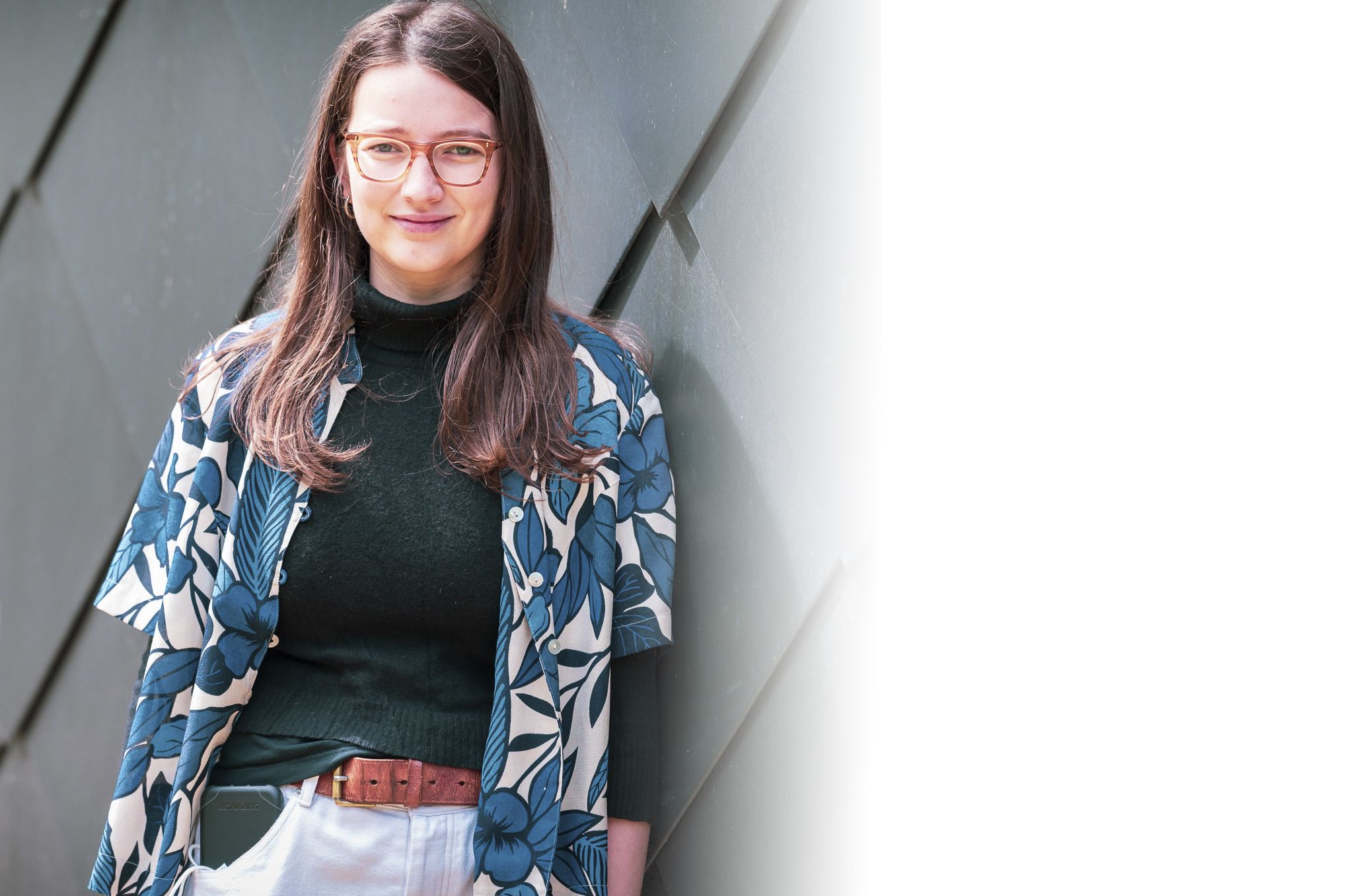 ENABLING ENGAGEMENT ACHIEVEMENT AWARD
UEA MEDIA SUITE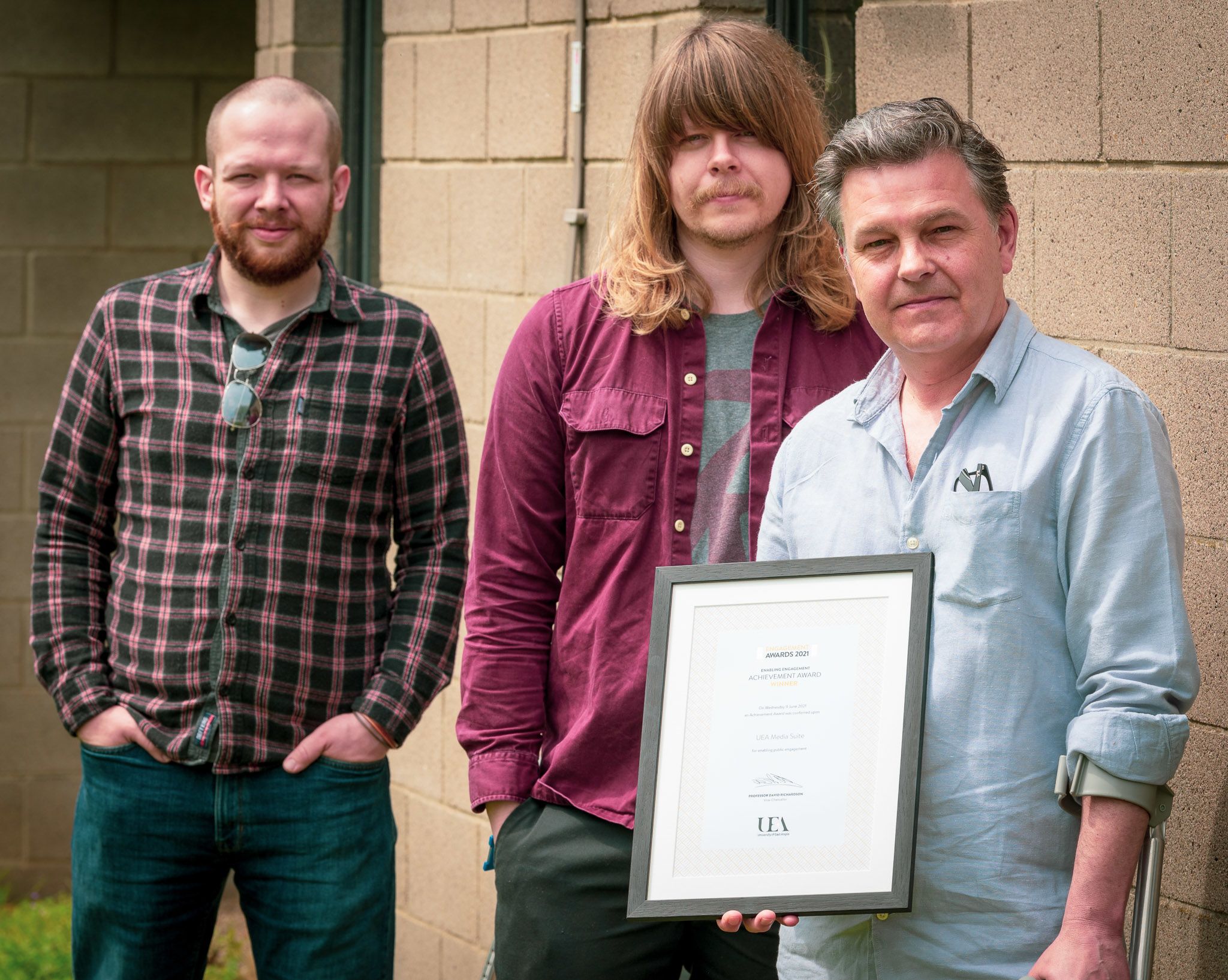 The Media Suite supports UEA teaching and research activities in all aspects of digital production. Across 2020-21 the team gave their expertise to additional projects with goodwill, patience and skill.
---
As well as supporting colleagues at UEA, the Media Suite team, led by Sean Thompson, work with external partners such as the BFI Film Academy for the acclaimed Norfolk and Suffolk programme for 16-19 year-olds run by Creative Nation. They also worked with Norwich Castle Museum for the Lines of Sight: W.G. Sebald's East Anglia exhibition.
Over the past year the team have kept the facility open with new distancing protocols to enable staff to record and stream from the Media Suite. As public engagement activities had to move quickly to adapt to lockdown, the team were open to collaboration and innovation supporting virtual activities such as Norwich Science Festival at Home:
"The team filmed many hours of footage featuring UEA researchers in a range of sometimes challenging venues, including outdoor and in a games arcade, to help us achieve our vision." Rachel Watkins, UEA Public Engagement and Events team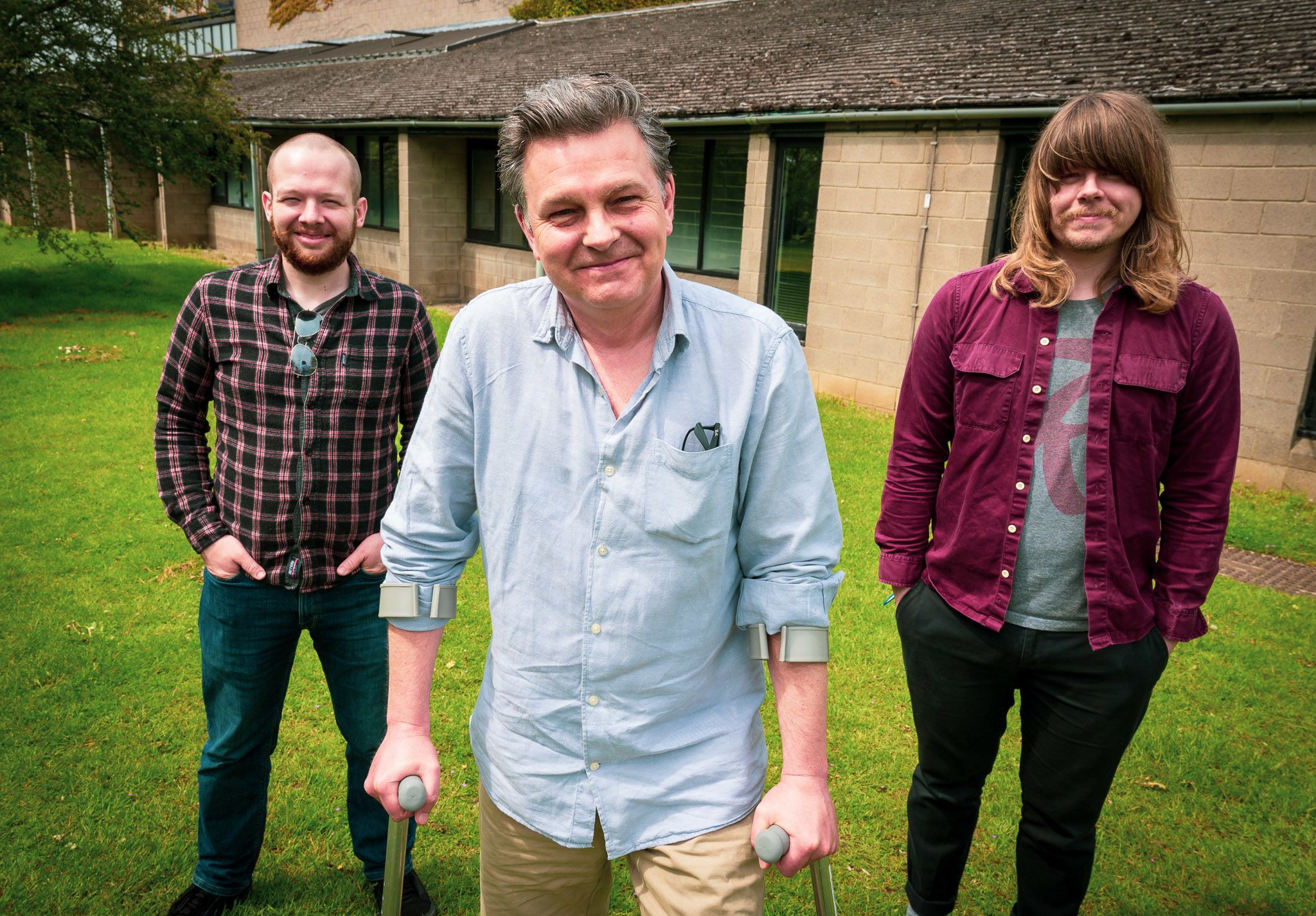 DR SAM ROWE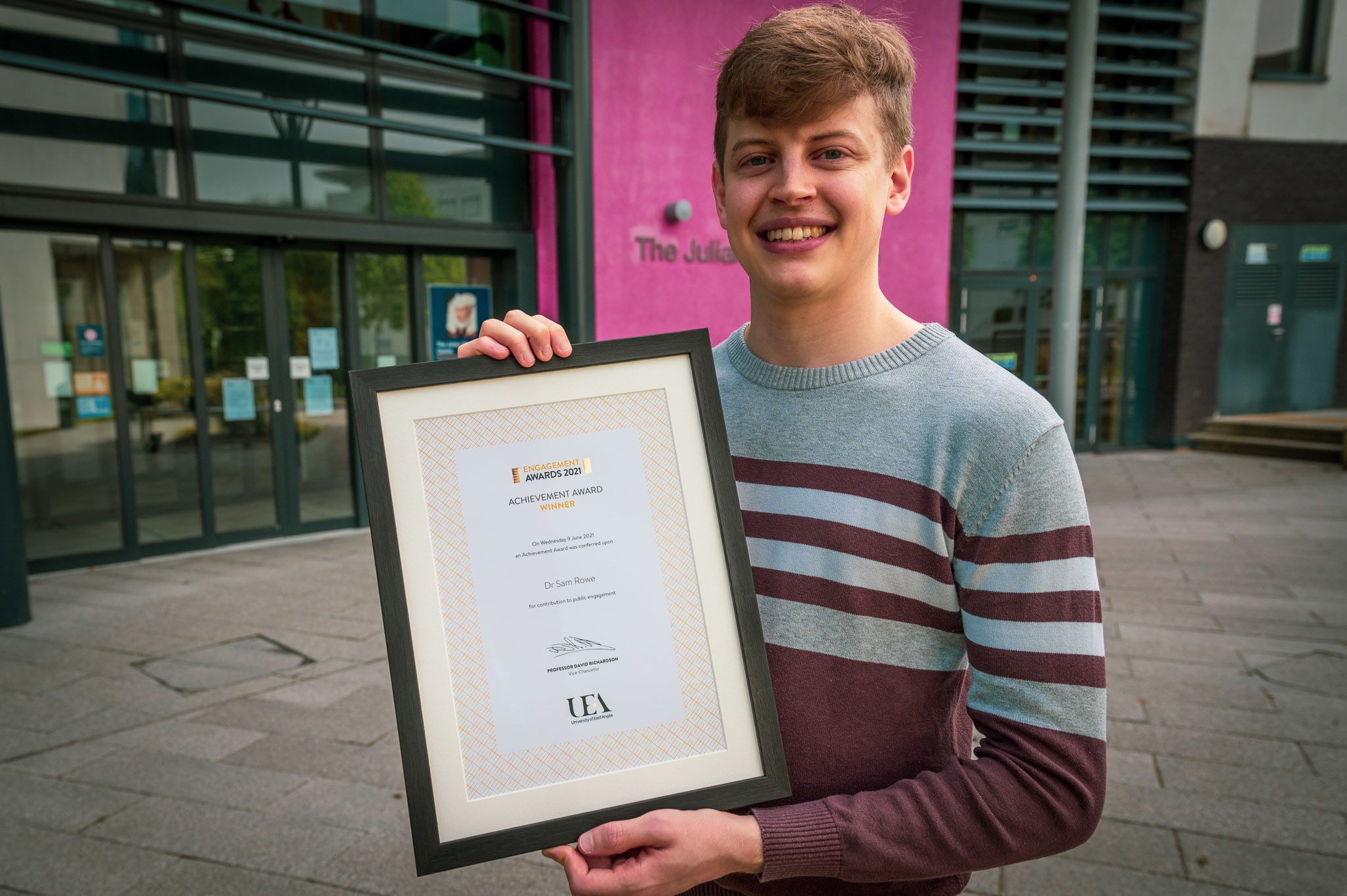 Sam Rowe has been passionate about making science accessible to everyone since he was an enthusiastic undergraduate participating in events, encouraging and championing other researchers to follow his path.
---
Sam Rowe has been involved in delivery and coordination of numerous projects before and after joining the Earlham Institute in 2021; from hands-on activity stands, explainer videos, written articles, social media posts and training workshops, to guest lectures and pieces for local radio. Sam tailors activities to suit his audience and collects feedback to improve and strengthen the impact of his work.
As the first in his family to go to university, Sam understands the vital role of science communication in removing barriers to accessing science knowledge. Also, as part of the LGBTQ+ community he talks openly and honestly about his experiences.
After completing his PhD at UEA in 2018, Sam continued to collaborate with Norwich Research Park colleagues with projects such as Developing Experts and, at Norwich Science Festival, a science trail called Hidden Elements. Sam has been a City Coordinator for Pint of Science in Norwich since 2019.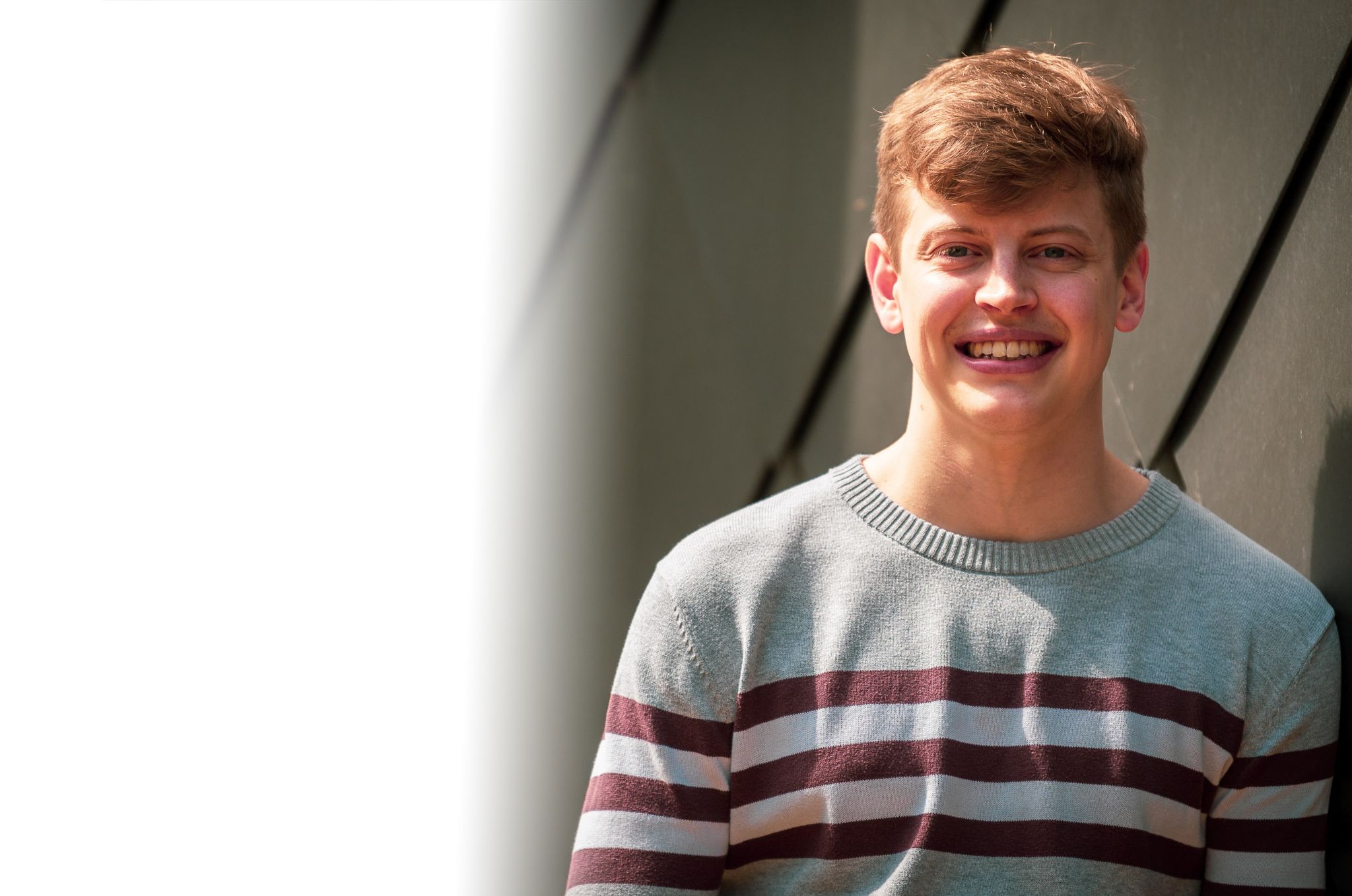 PRE-UNIVERSITY SKILLS PROGRAMME - DIRECTOR: DR HARRIET JONES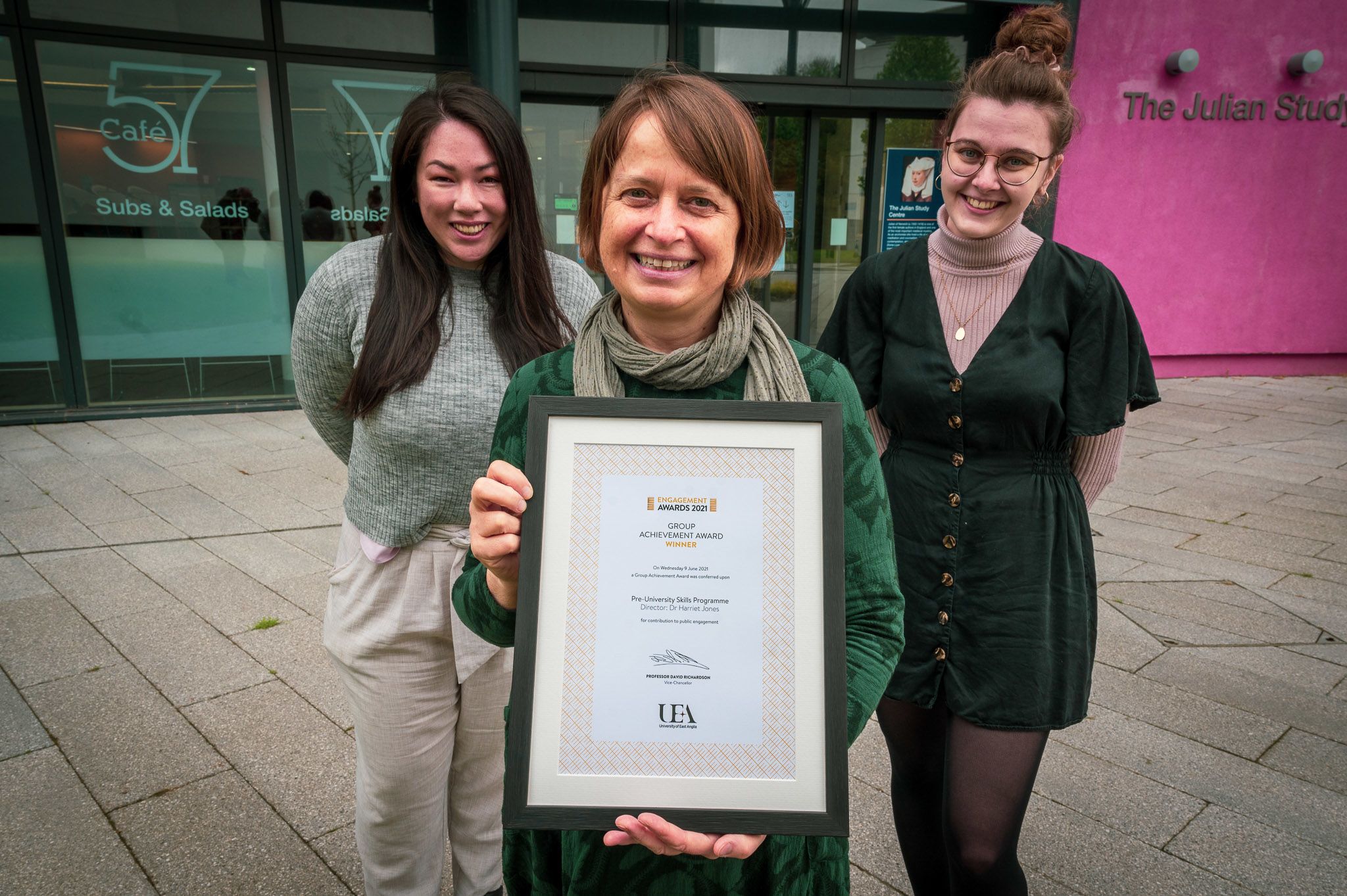 Over the last 10 years, significant and continued work has grown UEA's Pre-University Skills Programme to address concerns, provide resources and support students in their academic transition to university.
---
UEA's Pre-University Skills Programme was launched in 2011 after consultation with Norfolk County Council and engagement with local schools, colleges and teachers alongside, multi-disciplinary expertise from UEA. An initial pilot of the Pre-University Skills Course showed a marked improvement in pupil skills and grades. Since then, Programme Director Harriet Jones (School of Biological Sciences) has been invited to over 25 events to engage with school and college teachers.
The Programme has funded the creation of the six-week long Preparing for University MOOC (Massive Open Online Course) on FutureLearn. The MOOC has been completed by 74,431 participants in 203 countries, including refugees and asylum-seekers.
In 2019, revised content for the MOOC embedded inclusive practice in line with UEA's Inclusive Education Policy. Working alongside UEA Outreach, the team prepared lesson plans for teachers supporting accessible online home learning during COVID lockdowns. 1,415 views of the online material demonstrate the importance of support during the pandemic.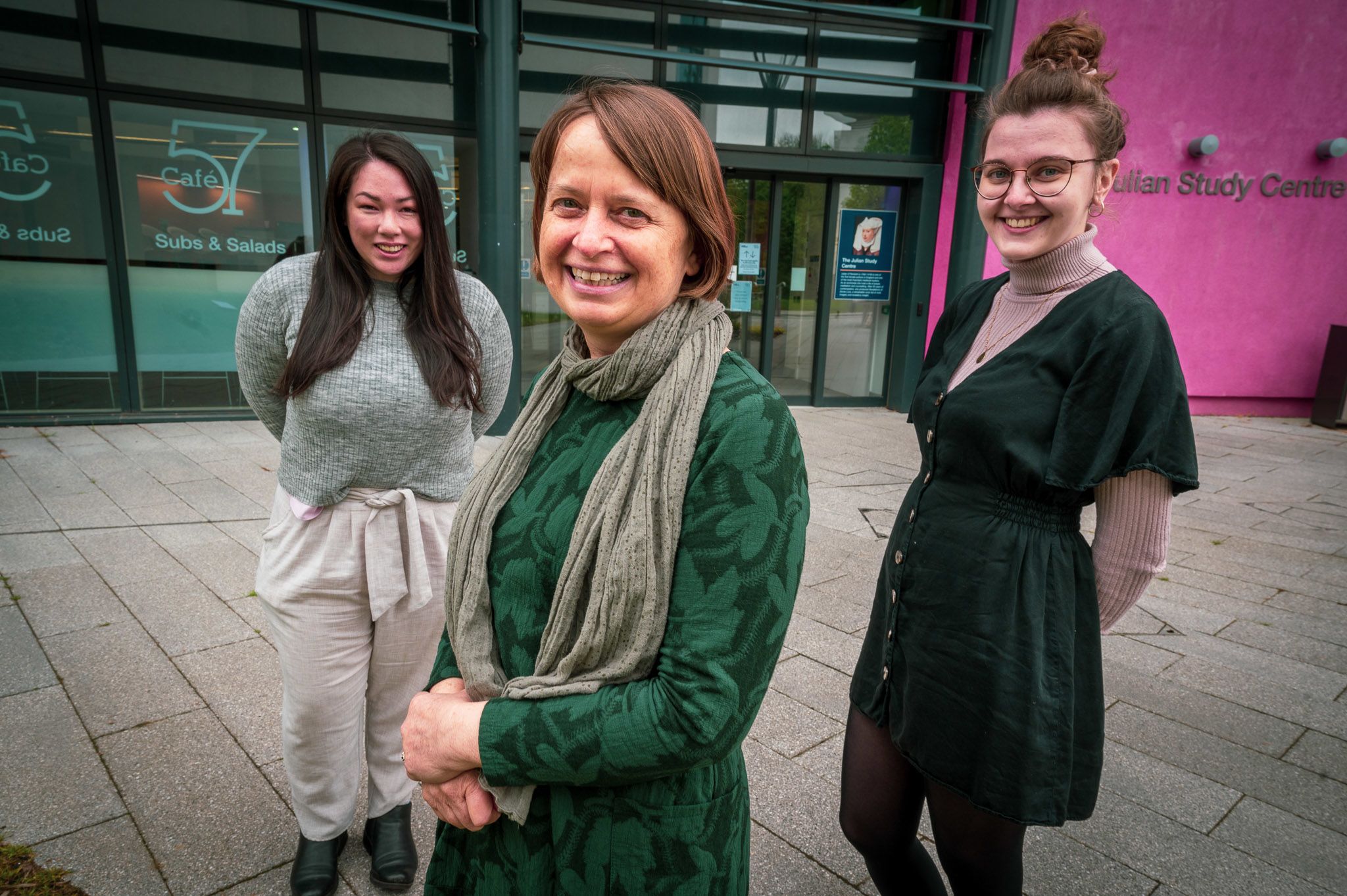 SPECIAL RECOGNITION ACHIEVEMENT AWARD
DR KATE BLAKE-HOLMES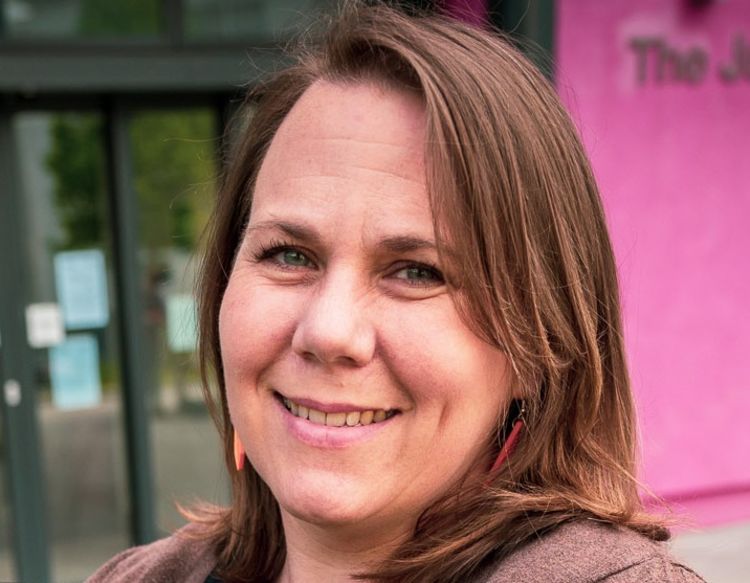 The beginning of lockdown 2020 moved Kate Blake-Holmes to act on concerns she had about the implications for young carers: an already high-risk group of children and young people.
---
Kate Blake-Holmes (School of Social Work) reached out to local carer's organisation Caring Together and offered to engage in a piece of research with them. The study aimed to explore the impact of the COVID-19 lockdown restriction on young carers and benefit them by increasing recognition and awareness of their needs. Throughout lockdown, views of young carers about their current experiences were captured and used to inform the provision of effective support and identify urgent support needs.
Kate designed the project with young people from the Norfolk Young Carers Forum, and participants were recruited with the support of regional young carers groups. Interviews with 20 young carers were analysed and in June, key findings were published and presented to professionals and practitioners nationwide.
Kate's responsive research gave considerable voice and recognition to young carers (both locally and nationally) at a time when their needs could have been overlooked.