NorWICH
A city of strangers and deep design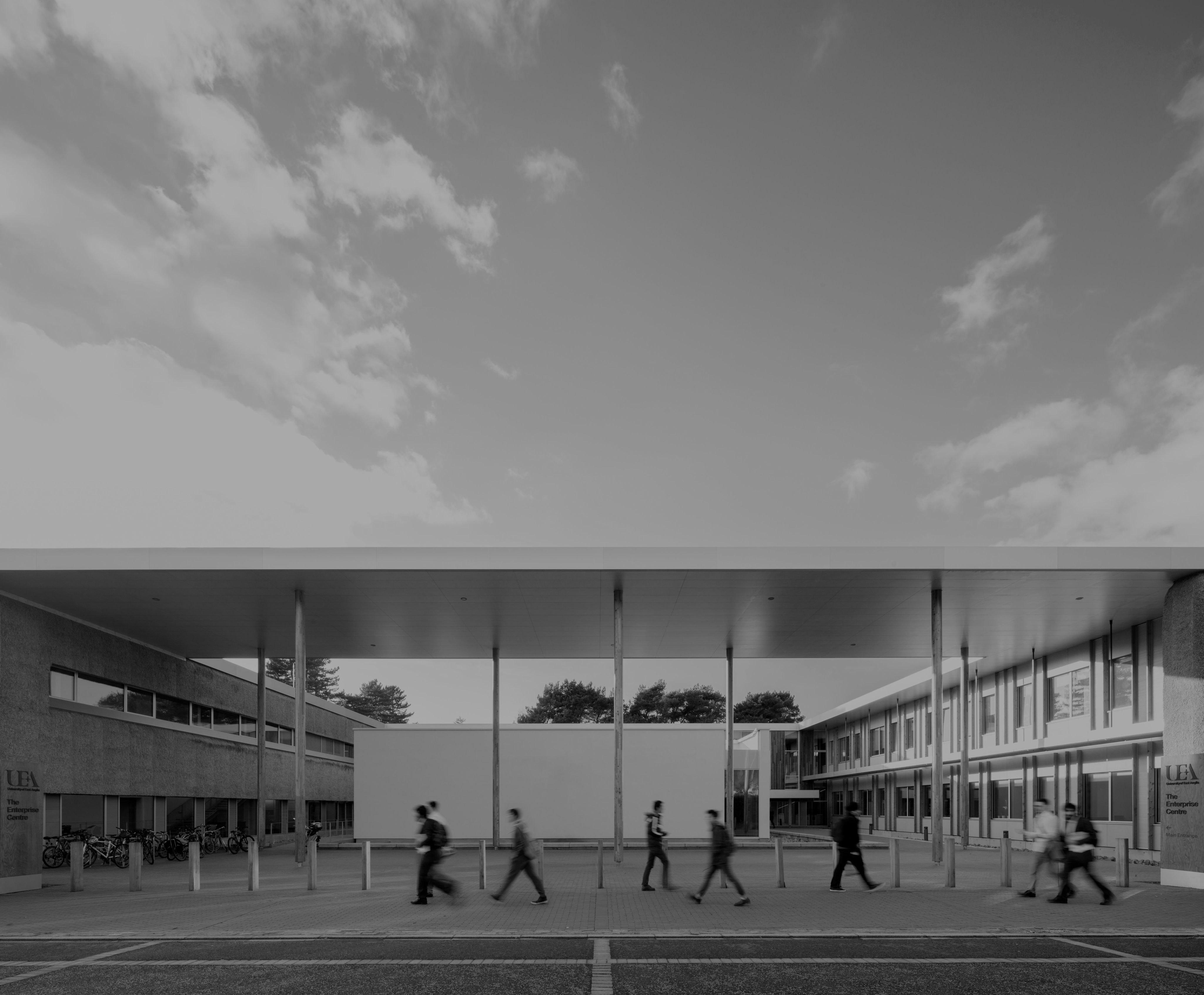 The Enterprise Centre at the University of East Anglia, designed by Architype. Image: Credit Nick Caville.
The Enterprise Centre at the University of East Anglia, designed by Architype. Image: Credit Nick Caville.
Norwich was a fitting destination for the Design for Planet festival, which was held at the Enterprise Centre at the University of East Anglia in October 2023. In an increasingly corporate globalised design landscape, the city's brand and identity - and thriving creative and cultural industries - are testament to how supporting a connection to place and community can allow an ethos to thrive that is intensely local and yet truly global in outlook.


Logo rewind
To understand why this is the case we must go back in time. Whilst geographically out a limb - and closer to Leiden than Leeds - during the 14th to 16th Centuries, Norwich was the second largest city outside London and a centre of regional and continental trade. To this day the traces of this prosperity are visible in the merchant marks – sort of proto-logos used by tradesmen across the city and designed to be distinguishable by a mostly illiterate population – that can still be found across Norwich. They are carved above door frames, engraved in stone, or rendered in stain glass inside churches and on gravestones. The marks themselves are strikingly modern, with the merchants crafting a visual language based upon angular lines and geometric shapes that is reminiscent of the less-is-more aesthetic of modernism.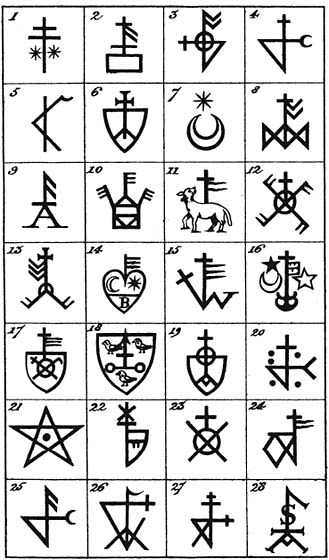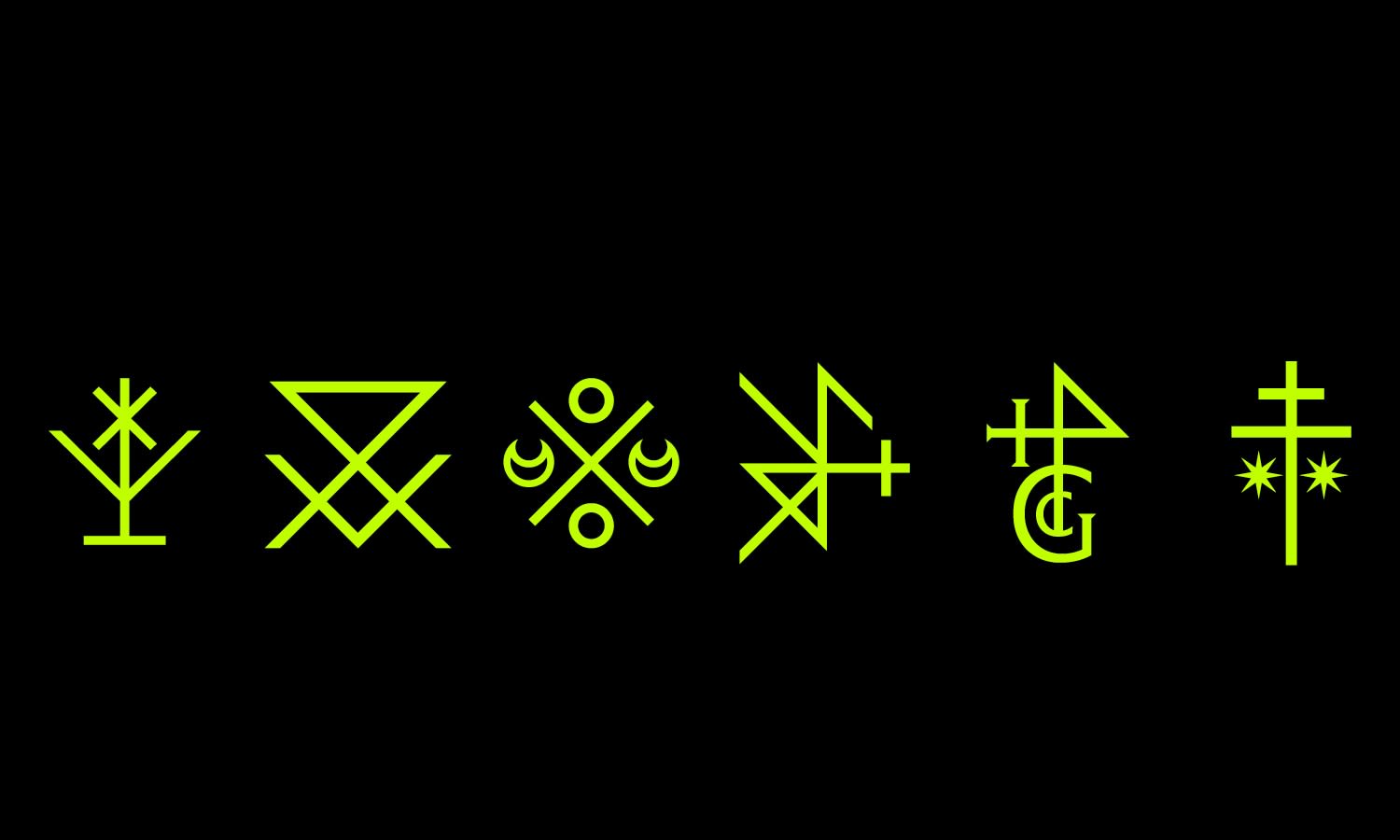 Stranger things
It was also around this time that the "Strangers" arrived in the city. Refugees from the Low Countries, who were escaping persecution in their own lands, found a welcome home in East Anglia from the 1560s onwards. By the 1580s they numbered nearly 6,000, living alongside an English population of roughly 12,000. These Flemish weavers bought great prosperity to the area. Again, their influence is still felt across the city which has embraced City of Sanctuary status as a reflection of this history of welcoming immigrants.

The nickname of the local football team, The Canaries, is thought to come from the practice of keeping caged birds, a habit enthusiastically adopted locally from the Strangers. An ornate tapestry produced as thank you by the weavers still hangs in the magnificent medieval church of Sir Peter Mancroft in the market square. Strangers Coffee has four sites across the modern city and ships its beans internationally.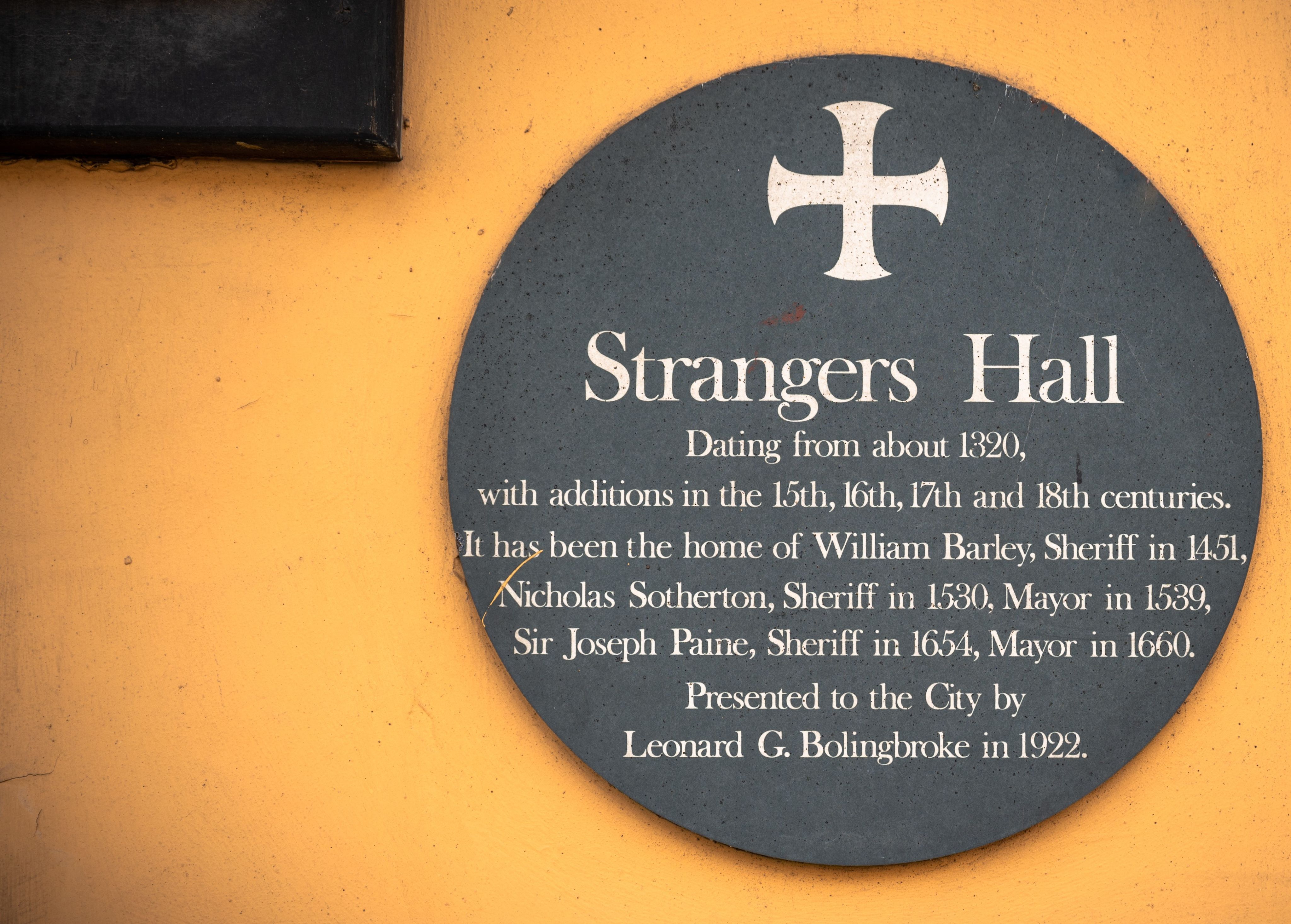 Whilst the prosperity of Norwich has waxed and waned, a nonconformist spirit has remained. Heading into the modern era, the city has continued to forge its own path throughout the periods of industrialisation and commercialisation since the 18th century. As the largest city in East Anglia, Norwich became a vital hub for domestic trade, largely centred around agriculture and textiles given its rural surroundings.
The 18th and 19th Centuries coincided with the continued flourishing of Norwich's commercial scene with Start-Rite shoes, Colman's Mustard, Norwich Union insurance, and the Jarrold Group among many others bursting onto the national scene.
Jeremiah Colman was one of the first businesspeople to use colourful packaging to create a memorable visual style, utilising a distinctive bull symbol atop a yellow background and the company continued to innovate. In the 1890s, an image of cricketer WG Grace - one of the most famous men in the country at the time - was used to advertise their mustard, the first instance of the now commonplace idea of a celebrity endorsement. In a sense, you could argue that modern branding was born in Norwich.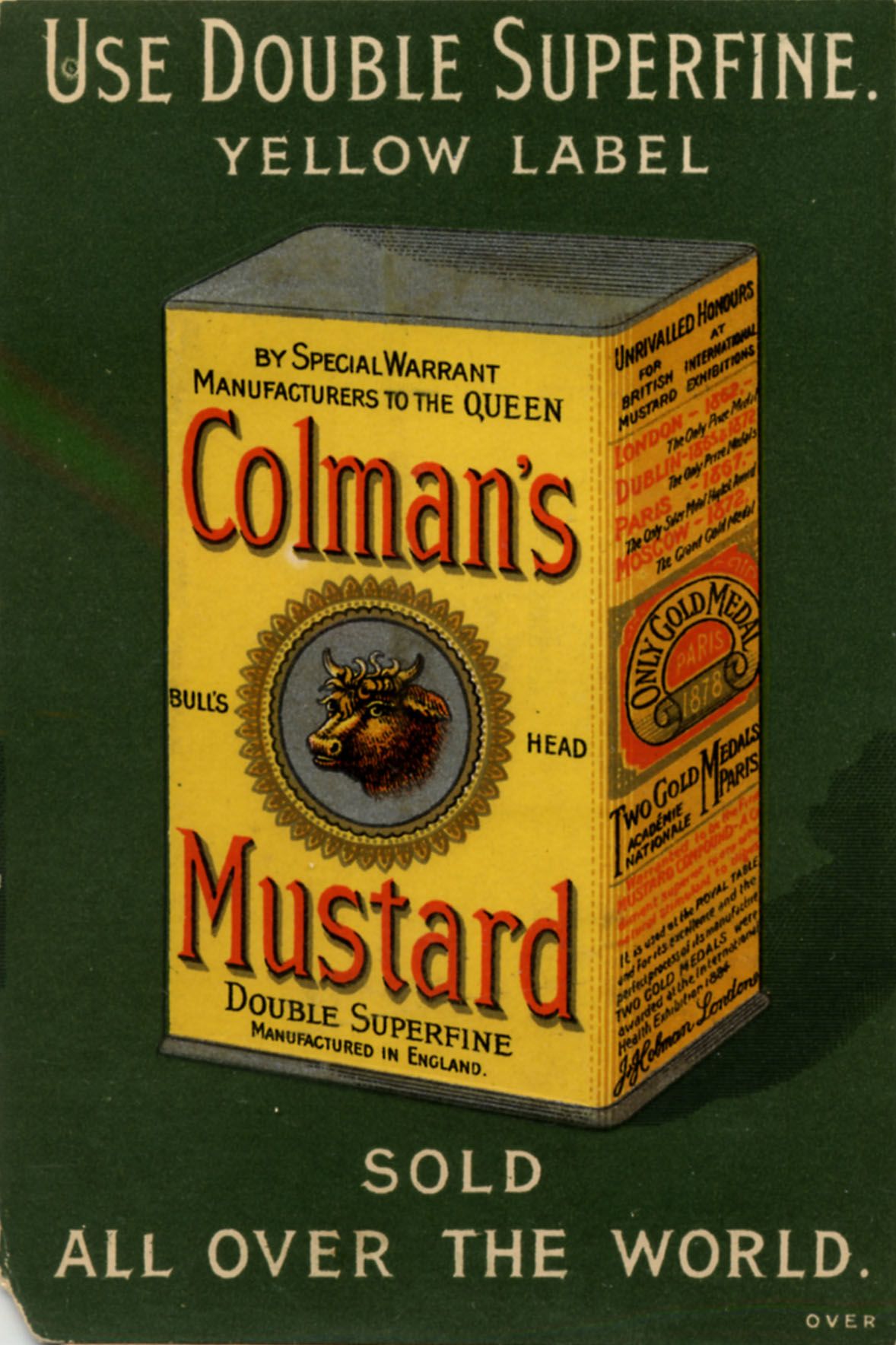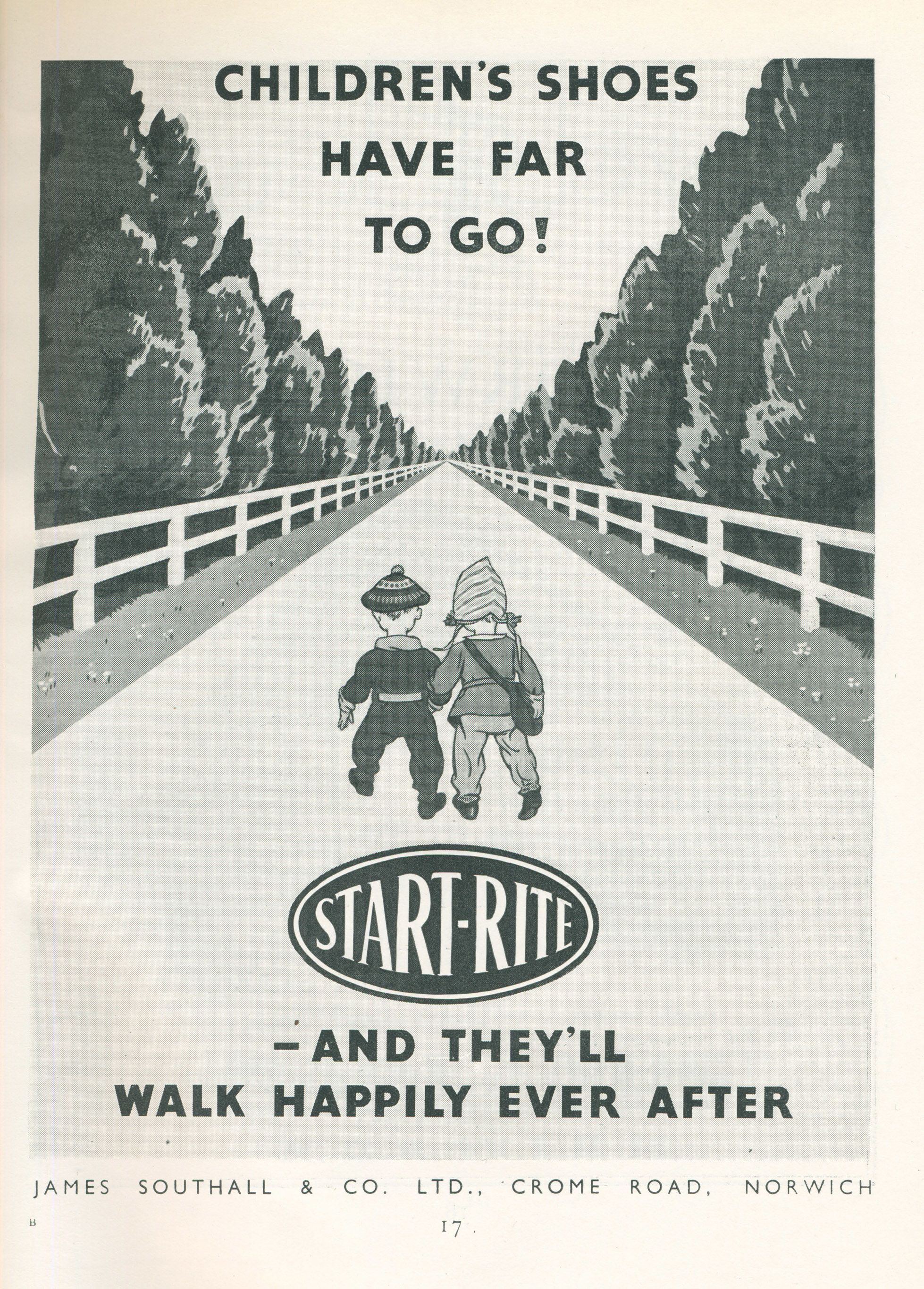 A rocky outcrop on a slope...
Today Norwich has undergone a series of renewals that have perhaps been aided by a geographical isolation which necessitates a kind of self-regeneration. Two world-class higher education institutions have helped.
The University of East Anglia is known for its Ziggurats - the iconic student residences, ingeniously designed by Sir Denys Lasdun to recall "a rocky outcrop on a slope". The University's raised decks and walkways linking faculties and schools set the scene for a creative, interdisciplinary institution. The University has an international reputation for breaking new ground in the study of climate science, international development, and creative writing and is a globally significant centre of research, driving social, cultural, environmental, and economic innovation far beyond its campus.

Tracing its history back much further to 1845, Norwich University of the Arts is one of the great British art schools. Its graduates have contributed to some of the most iconic companies, brands, and designs of the 20th and 21st Centuries. The award-winning city-centre campus comprises studios, media labs and creative spaces in 11 buildings that sit among the cafés, bars, independent galleries, and shops of Norwich's cultural quarter.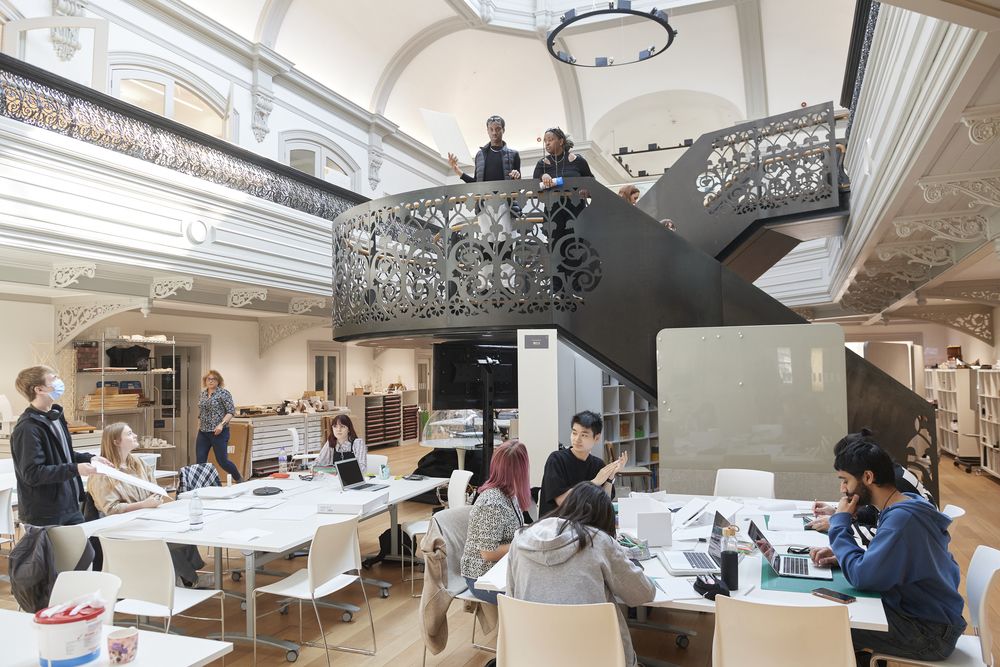 A fine city
Norwich is a place where creative talent comes, stays, and makes things of cultural and economic significance happen. It has a £10-billion economy with 24,000 businesses and nearly 160,000 jobs, of which 11,610 are in financial and related professional services. It's also home to many vibrant design studios, global award-winning digital agencies and a plethora of independent creative businesses.
Brandland is a new membership organisation that flies the flag for this amazing and rich brand heritage and continued innovation. From historic and established brands such as Barclays, Aviva, Colman's, Start-Rite and Lotus, to the raft of exciting young start-up brands emerging from this area, it bridges the gap between large and small, education and industry, clients and agencies. The organisation is designed to be a movement that will build on Norwich's maverick and do-different spirit to lead the world towards better branding. The ambition is that the city will become renowned as a centre of excellence that can show there is better way of doing creative work.
Inclusivity is at the centre of these plans. There can be a completely mad work ethic in London and the Norwich creative agencies are deliberately taking a very different stance and saying they don't expect people to be working into the evenings or working weekends, because that doesn't actually increase creativity. By supporting a recognition of the local in what is increasingly a globalised creativity sector, we believe that Norwich can lead the way in offering cities across the rest of the country a sustainable, internationally excellent blueprint for the cultural industries that is rooted in a sense of place, heritage, and wellbeing.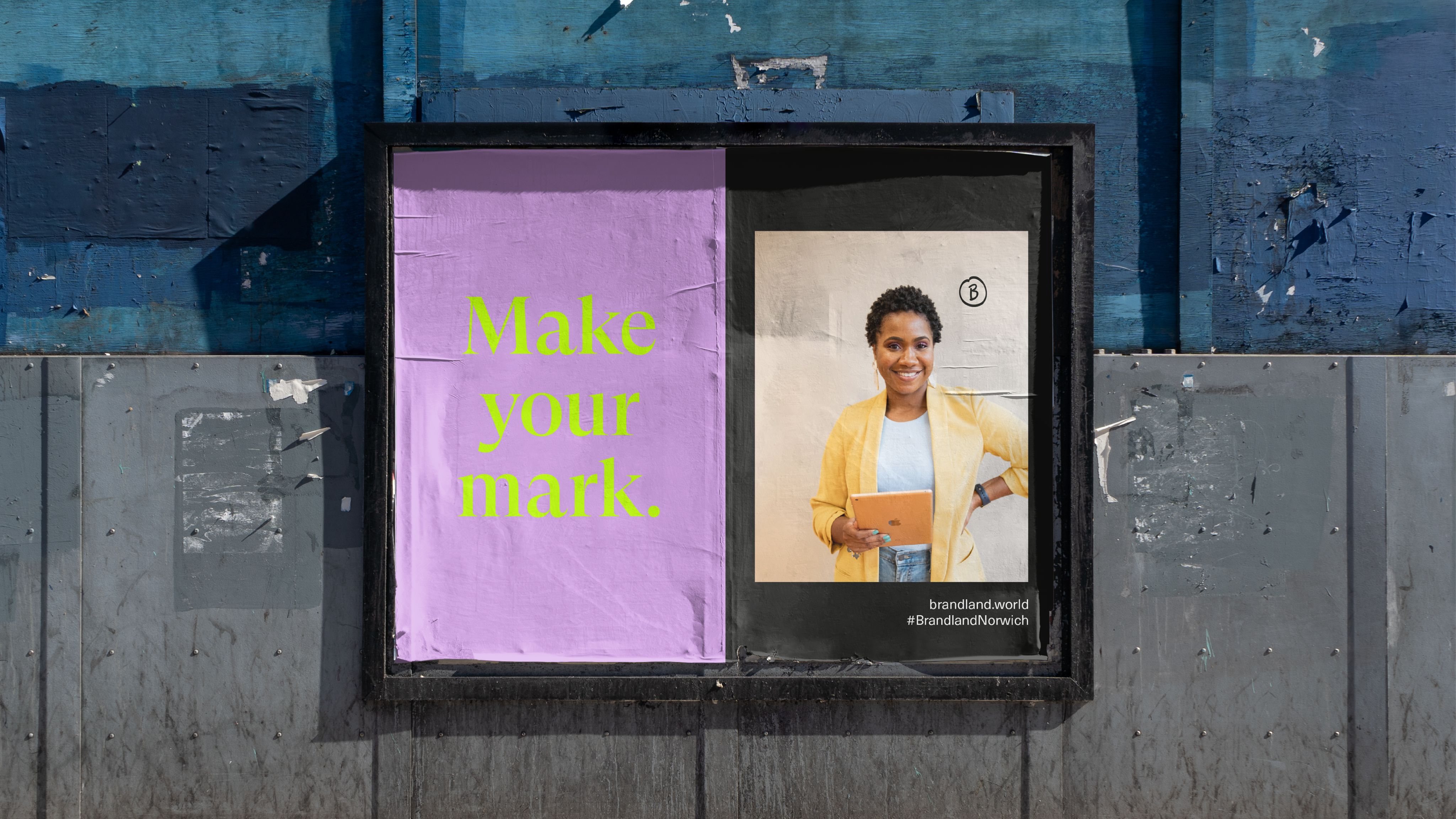 Design for Planet was at the Enterprise Centre, UEA and across Norwich from 16-18 October 2023.
This article was originally published by the Design Council in a zine about Design for Planet 2022.
Brandland is a membership organisation for people and companies working in and around branding, in and around Norwich.
Logo Rewind by Darren Leader will be published by UEA Publishing Project in October 2023. It collects more than 200 digitally remade trademarks from medieval Norwich.
CreativeUEA is an interdisciplinary research theme at the University of East Anglia which builds on a longstanding history of creativity and innovation.